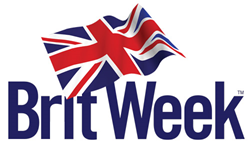 Los Angeles, CA (PRWEB) April 07, 2015
Here in the USA we increasingly find that our neighbors across the Atlantic entertain us with productions on the silver screen. For example, most recently films directed by and featuring British talent include Fifty Shades of Grey, Cinderella, The Second Best Exotic Marigold Hotel, and Kingsman: The Secret Service. NewFilmmakers LA Film Festival is dedicating the majority of their next film festival to British filmmakers. This two-day special program will take place on April 27th and April 30th.
Further information on the featured films is available below.
Local Shorts Program (April 27th 2015):
ESPERÁME directed by Jeffrey DeChausse (Argentina/USA)
A film and a building based on the Dante's Divine Comedy. A story about a man who takes a journey from hell to heaven.
Film director DeChausse is a partner at Tiny Elephant— an award-winning production company that has created commercials for major companies, namely Lexus, Toyota, Visa, Pabst Blue Ribbon, Apple, First Citizens Bank. DeChausse worked with cinematographer Nicolas Trovato (Kept and Dreamless, Darkness by Day) and Chris Johnston (The Magic of Belle Isle, Freerunner) to produce Esperáme.
THE GIRLFRIEND GAME directed by Armen Antranikian (USA)
An erotic thriller about a twisted game a couple plays at bars. When things get out of hand one evening, the true nature of their relationship comes to light.
A recent USC School of Cinematic Arts graduate, Antranikian has proven his skill and creativity on several occasions, leading him to be the recipient of awards including the Nicholson Award and the John Huston Award for Directing and featured by MOVIESCOPE as a "Director to Watch". Presently, Antranikian is working on his first feature film. Nick Antosca, the short's writer, is a co-producer on NBC's Hannibal and was a writer for Teen Wolf, Last Resort, and Believe. Antosca is now developing a show in association with Starz, produced by Steven Spielberg's Amblin TV. Cinematographer, Christian Sprenger worked on music videos for The Black Keys, Tenacious D, Flying Lotus, and many more. Sprenger photographed the short film Gregory Go Boom, which won the Short Film Jury Prize for US Fiction at Sundance Film Festival.
Most recently, Sprenger started working on Last Man Standing for Fox. The on-screen talent is equally skilled to the artists working behind the camera. Ryan Eggold (The Blacklist, 90210, Entourage, United States of Tara, The Young and the Restless, The War at Home, Veronica Mars, Brothers & Sisters), who later this year can be seen playing opposite Amanda Seyfried, Russell Crowe, and Aaron Paul in Fathers and Daughters, co-stars in The Girlfriend Game alongside Sarah Roemer (Hawaii Five-0, The Grudge 2, Disturbia) and Spencer Treat Clark (Law & Order: Special Victims Unit, The Good Wife, Gladiator, The Closer, Mystic River, Unbreakable).
THE PASSENGER directed by Eduardo Cantarino (Brazil)
A man's recent displacement leads him on a journey of self-discovery through the roads of his homeland after his wife's death.
The Passenger has been recognized at film festivals across the globe, such as Mostra Internacional de Filmes de Escolas de Cinem (Portugal), Cinemusica (Brazil), West Virginia FILMmakers Festival (USA), Skena Up OInternational Students Film & Theatre Festival (Kosovo), and Festival de Cinema Universitário de Alagoas (Brazil). Cantarino directed, wrote, produced, edited, and composed music for this short film. On-set, Cantarino worked with actor Bruno Dubeux, who stars in The Passenger and was a Best Supporting Actor nominee at the Los Angeles Brazilian Film Festival last year.
GIFT directed by Michael Curtis (USA)
A young girl must confront a boy's darkest demons as she struggles to free him from his troubled past.
Gift has been recognized at several film festivals— Isle of Wight Film Festival, Santa Monica Indie Film Fest, FirstGlance Film Festival, Orlando Film Festival, Savannah Film Festival, Napa Valley Film Festival, Fort Lauderdale International Film Festival, Depth of Field Int'l Film Festival, and Festival de Cannes (May 2015)—as an official selection. In addition, Gift was honored with a number of awards, Independent Short Film at CINE Golden Eagle, Award of Excellence (Short Film) and Award of Excellence (Trailer) at Best Shorts Competition, Award of Excellence (Short Film) and Award of Excellence (Directing) at the Accolade Awards. Film festivals and awards are nothing new to Curtis, as he has accumulated over 100 creative award recognizing his skills, including directing and editing.
British Short Program #1 (April 27th 2015):
I'M IN THE CORNER WITH THE BLUEBELLS directed by Ako Mitchell (UK)
Half-siblings Julie and Ricardo meet for the first time and find themselves dealing with an unwanted case of genetic sexual attraction.
I'm in the Corner with the Bluebells, Mitchell's first directing project, premiered at the Tornonto International Film Festival and was honored the Best Director award at Brazil's Mica Film Festival. Although this is his first directing gig, Mitchell—Best Actor nominee in London's Off West End Awards— is not new to the entertainment scene. During his acting career he worked with notable talent, such as Whoopi Goldberg and Simon Webbe (from British Boy Band BLUE) in "Sister Act the Musical". Mitchell also worked behind the scenes for the documentary film "500 Years Later" which won at the LA Pan-Africa Film Festival, Vlack Berlin International Cinema and Harlem International Film Festival. Lead actor Alberto Maneiro (River City, The Interceptor, Aquí No Hay Quien Viva, Cuéntame) isn't a newcomer to the entertainment field either, having been in over 15 television series and currently working in London and Madrid.
ACROSS TIME I CRY directed by Robertino Fonseca (UK)
In this experimental fashion film from Julia Clancy and Robertino Fonseca, a mysterious message draws a young woman into a new world of elegance, style, passion, and darkness.
Across Time I Cry integrates fashion and cinematic arts, a concept Fonseca calls "Fashion Cinema." Fonseca's previous works have also portrayed this sort of merger: Louver (screened at Geffen Contemporary, MOCA in Los Angeles) and The World Ends Without You (screened at La Jolla Fashion Film Festival and the Los Angeles Downtown Film Fest) are shorts based on designers Louis Verdad and Alexander McQueen, respectively.
MADELEINE MAKES A MAN directed by Michelle Boley (UK/USA)
Madeline can't find the perfect man, so she decides to make one. This re-imagining of Frankenstein is a darkly comedic and bloody fable about one woman's ill-fated quest for perfection.
Boley is a film maker who founded Rogue Kite Productions, which has played at festivals throughout the nation including Atlanta Underground, LA Comedy Fest, Cucalorus, Passadena, Tall Grass, and Heartland, and has taken home the LA Comedy Shorts Audience Choice Award and the Orlando Film Festival Raunchiest Film Award. With the help of many fine artists, including camera operator Andy Bader (Iron Man 3, Sleepy Hollow, Army Wives, One Tree Hill, The Vampire Diaries, The Next Three Days), Boley's Rogue Kite Productions produced Madeleine Makes a Man the success it is today.
ANEMONE directed by Maureen Zalloum (UK)
A contemporary dance film about a boy and a girl who fall in love despite living in two incompatible worlds. Can they overcome the people and obstacles in the way of their union?
Zalloum got her start in performing arts at the age of four when she began classical ballet, which lead to her first professional job at age 16 as a dancer in the Lebanese musical Oussama Rahbani. Eventually she pursued a BA in filmmaking and is presently completing her dance studies at London Studio Centre with a concentration in contemporary dance. Anemone is a project where Zalloum blends her two passions in life: dance and film.
British Short Program #2 (April 27th 2015):
ROADSIDE directed by Tim Wildgoose (UK)
Twenty years after the alien 'Visitation,' Cal Rainer heads through an abandoned London to meet Valentine--a black market dealer in illegal alien artifacts smuggled from deep within the visitation zone.
Wildgoose quite familiar and comfortable in the entertainment industry; he worked in various department on numerous motion pictures including Charlie and the Chocolate Factory, Casino Royale, John Carter, Troy, V for Vendetta, Maleficent, Hercules, Children of Men, Clash of the Titans, X-Men: First Class, Fast & Furious 6, and World War Z. Although Wildgoose has been a part of the industry for over 16 years, Roadside is his first directing and producing project. It was screened in Virtual Reality via RiftMax Theater, where audience members would wear a special pair of 3D glasses allowing them to feel as if physically in the movie scene. This short film stars Natalia Ryumina (X-Men: First Class, Fast & Furious 6, Wrath of the Titans), who can be seen alongside Mickey Rourke, Daryl Hannah, Eric Roberts, and Michael Madsen in the feature film Skin Traffik, which is scheduled for release in November of this year. Roadside has been recognized at many film festivals including NOLA Horror Film Fest, Raindance Festival, and Dragon Con Independent Film Festival.
STALEMATE directed by Ben Kay-Coles (UK)
On Christmas Day during The Great War in 1914, soldiers across northern France leave their cold, wet trenches and meet with their enemies as equals. While the men engage in a game of football, two soldiers--one German and one British--sit on the sidelines and play a game of chess.
Stalemate producer, David Sermon, and Kay-Coles compose the team for Positively Shocking Productions, the company that produced the short. Stalemate is the result of Kay-Coles' second attempt at making the film. Kay-Coles and his cast and crew went through the pre-production once before in 2012/13 only to have funding fall through at the last minute. However, the challenge was not an obstacle that would prevent these artists from producing Stalemate. While Kay-Coles directed the short film, his long-time friend and former classmate Nick Pritchard penned the story that they would later find to be starring German actor Michael Malak (Sherlock Holmes) and Nathan Moore (Most Shocking Celebrity Moments of the 80s, 100 Greatest Funny Moments, I Love 1980's, Big Brother), a former member of "Brother Beyond" and later "Worlds Apart," and who most recently appeared on The Voice UK.
PERFECT STATE directed by Tim Mackenzie-Smith (UK)
A few years from now in Great Britain, the Government has sold out to a big corporation which now runs all public services. All State support for the poor has been stopped. Instead the Red Zone has been created. Citizens are forced to wear color coded wristbands, and if yours turns red, you're in trouble. If you can't support yourself, you are the property of Vitakorp. The measure is popular with the public, or at least those who can pay their way. Perfect State tells the story of Neil Hartman, a City worker who falls foul of the system.
Documentary film maker and writer Mackenzie-Smith runs a production company called Deadpan Films, where he and his company have worked on projects featured on many television stations including ITV, Channel 4, Sky Sports and UKTV. Perfect State was co-written by Ryan Philpott (Eastenders, Rosemary and Thyme, London's Burning, Harry Hill's TV Burp, Coupling, Murder in Mind, The Bill). Actress Holly Weston (John Carter, Hollyoaks, Filth and Wisdom, Law & Order: UK) plays opposite Miles Jupp (Harry Potter and the Order of the Phoenix, Sherlock Holmes, The Monuments Men, A Young Doctor's Notebook, The Thick of It, Johnny English Reborn) and Sam Callis (Doctor Who, Game of Thrones, Midsomer Murders, Kidulthood). In the visual effects department Ian Grech (Skyfall, Quantum of Solace, NFL UK) works his magic to create the digital effects. The world premiere of Perfect State took place in 2014 at the BFI Sci-Fi Days of Fear & Wonder Film Festival in the United Kingdom.
THE TROUBLE DOWNSTAIRS directed by Casey Nimmer (UK)
With a passion for definite and exact knowledge, Calvin Mortimer embarks on the awkward journey to discover the culprit behind his chlamydia. He enlists his best friend, John, to help him crack the case and hopefully clear his name before losing his girlfriend, Zora, forever.
Scottish actor Mark Rowley (Young Dracula, Luther, Case Histories)—who was honored as the BBC Blast Talent at the age of 15— is featured in The Trouble Downstairs. Nimmer also connected with artist Melissa Long (Struck by Lightning, Excision, Darkness Rising) to fulfill production design for the short.
ANITA'S BIRTHDAY WISH directed by Talisa Oberoi
Anita decides on her 25th birthday that she wants to smoke some weed. Just getting her hands on it proves to be quite the challenge.
Although Oberoi's original love was for theater, she later took interest in filmmaking, and hence geared her studies in such a direction. For the production of Anita's Birthday Wish, Oberoi— who directed and wrote the short film— teamed up with established production manager Valeria Bullo (Maleficent, Snow White and the Huntsman, Sherlock Holmes: A Game of Shadows, Inception) and cameraman Eamonn O'Keeffe (The Hobbit: An Unexpected Journey, Harry Potter and the Order of the Phoenix, Robin Hood, Gladiator, Raiders of the Lost Ark, The Fifth Element).
April 30th 2015 Screening:
FAR FROM THE MADDING CROWD directed by Thomas Vinterberg
Based on the literary classic by Thomas Hardy, FAR FROM THE MADDING CROWD is the story of Bathsheba Everdene (Carey Mulligan), a fiercely independent and spirited young woman who inherits her uncle's farm. Financially autonomous (a rarity in Victorian times), beautiful and headstrong - she attracts three very different but determined suitors: Gabriel Oak (Matthias Schoenaerts), a sheep farmer, captivated by her willfulness; Frank Troy (Tom Sturridge), a handsome and reckless Sergeant; and William Boldwood (Michael Sheen), a prosperous and mature bachelor. This timeless story of Bathsheba's choices and passions, while trying to maintain her own independence, explores the nature of relationships and love – as well as the human ability to overcome hardship through resilience and perseverance.
The April 30th screening of Far From The Madding Crowd is brought to you by Fox Searchlight Pictures in partnership with NewFilmmakers LA with support from BritWeek and UCLA's GSA Melnitz Movies. The film is full of on-screen British talent including Juno Temple (The Dark Knight Rises, Maleficent, Atonement, Notes on a Scandal), Carey Mulligan (Pride & Prejudice, The Great Gatsby, Waking the Dead, Brothers, Public Enemies, Doctor Who), Michael Sheen (Alice in Wonderland: Through the Looking Glass, Masters of Sex, The Twilight Saga, 30 Rock, Doctor Who, Midnight in Paris, Underworld, Blood Diamond, Laws of Attraction), and Tom Sturridge (Pirate Radio, On the Road, Weightless), who are joined by their Belgian-born actor and counterpart, Matthias Schoenaerts (Blood Ties, The Drop, Rust and Bone).
Located in Downtown LA, AT&T Center is the Presenting Venue Sponsor of NewFilmmakers LA (NFMLA). Founded in 2007, NFMLA has screened over 1000+ films from over 59 countries. NFMLA boasts over 60,000 supporters locally. The organization provides a forum where filmmakers can be recognized with title supporters Sony Pictures Entertainment, TheWrap, SAG-AFTRA and Variety Magazine.
For information or to reserve tickets to the NewFilmmakers LA April 2015 screening events, please visit http://www.newfilmmakersla.com.