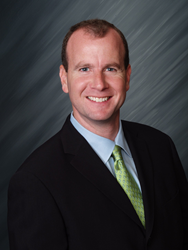 LabKey is a fast-growing open source software company that helps scientists organize, analyze, and share biomedical research data.
Seattle, WA (PRWEB) April 14, 2015
Seattle business leader Michael Gersch has joined LabKey Software as its new chief executive officer. LabKey Software is a fast-growing open-source software company that offers solutions to help scientists integrate, analyze, and share biomedical research data.
"Given our vision to build the best data platform for research scientists, we are fortunate to have a leader of Michael's caliber," says Randy Main, LabKey Software board member and chief financial officer at the Fred Hutchinson Cancer Research Center. "He has the experience and drive to scale LabKey to meet the steadily increasing demand for the company's services and solutions," he added.
Prior to joining LabKey Software, Gersch worked in leadership roles with a range of global software and technology companies, including ProQuest and LexisNexis. His background in growing small software groups into larger, customer-focused organizations means LabKey Software will become an even stronger partner for all current and future clients.
"I chose LabKey Software for the tremendous opportunity to scale the organization and meet the needs created by the rapid growth of scientific data and expansion in the collaborative nature of research," says CEO Michael Gersch. I am extremely impressed by the LabKey team, and look forward to working together to affect positive change in the field of scientific research," he added.
LabKey Software was founded 10 years ago as a spin-out from the Fred Hutchison Cancer Research Center. Its LabKey Server platform is flexible, scalable, and extensible, making it an ideal foundation for global research teams investigating complex diseases such as HIV/AIDS, cancer and malaria. LabKey solutions are designed to address each organization's unique data sharing requirements, research protocols, analysis methods, and data sources. The company is growing at a fast pace and hiring for multiple positions.
LabKey partners include Fred Hutch, the HIV Vaccine Trial Network (HVTN), the Immune Tolerance Network (ITN), the Human Immunology Project Consortium (HIPC), pharmaceutical companies, and individual labs at Stanford University, Seattle Children's Research Institute, and the University of Washington.
About LabKey Software
LabKey Software partners with biomedical research organizations to develop custom solutions that unlock the value of hard-earned data, enable collaborative science, and open doors to new modes of discovery. Teams use LabKey solutions to integrate, analyze and securely share complex research information while adapting to evolving needs. LabKey solutions build on the LabKey Server open source platform, so new users benefit from more than a decade of past investments and funders see their impact multiplied. LabKey Software originated at the Fred Hutchinson Cancer Research Center and has offices in Seattle and San Diego.