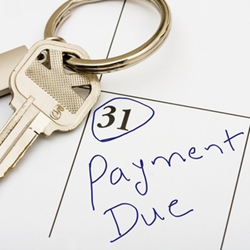 Depending on how much extra homeowners contribute to their mortgage each month, they could shorten the life of the home loan
Chicago, IL (PRWEB) April 04, 2015
When homeowners pay for a new home purchase, they may not realize they are paying more in interest than on the principal of their mortgage. Facing thousands of dollars in interest depending on their repayment conditions, The Federal Savings Bank reminds lien holders that they could save money by accelerating their mortgage payments, especially now.
The following are tips the lender created to encourage paying down a loan faster:
Pros for paying more on principal
Through extra payments, homeowners can shave off their mortgage total by saving interest and reducing their repayment period. By making higher mortgage payments, homeowners are closer to being mortgage-free and can make financial decisions without having to worry about home loan debt. Homeowners can make extra payments by adding more to their existing payments each month or even splitting their bills into biweekly payments, Forbes suggested, which equates to one full extra payment each year.
Look at the entire repayment period
Before homeowners decide to make additional payments, they should see how they are progressing in their mortgage payment plan. Use a mortgage repayment calculator, to determine how many payments remain on the mortgage and follow these steps:
Enter the number of years left on the mortgage. If homeowners have a 30-year fixed-rate mortgage and have been paying it for five years, the years remaining is 25 and the original mortgage term is 30.
Input the original mortgage amount. Determine the total mortgage amount that the bank initially loaned. For this example, homeowners could have a mortgage of $150,000.
Additional monthly payment. Depending on how much extra homeowners contribute to their mortgage each month, they could shorten the life of the home loan. If the current payment is about $760 per month, one could choose to add $500 to their mortgage payments to reach $1,260 per month.
Annual interest rate. Include the annual interest rate of the mortgage. The example uses a 30-year fixed-rate mortgage at 4.5 percent interest each year.
Calculate money saved
A mortgage calculator said these homeowners could pay off $273,609 by simply following their mortgage repayment calendar and paid $760 per month. However, they could reduce their total payments by more than $50,000 to reach $221,485 if they paid $1,260 per month. Not only could homeowners save on their mortgage payments, they could also shorten their 30-year mortgage repayment period by 13 years and 4 months.
Contact The Federal Savings Bank, a veteran owned bank, to learn more about mortgages.