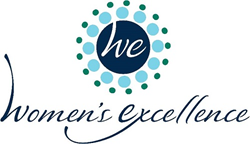 Birmingham, Lake Orion, Clarkston, Metamora, MI. (PRWEB) April 05, 2015
Women's Excellence, now affiliated with Beaumont Hospital, offers comprehensive infertility treatment. Secondary to their location in Birmingham, they now offer patients in that area a closer hospital option. They continue to be affiliated with Crittenton, St. Joseph Mercy Oakland and McLaren Oakland.
Ten to 15 percent of couples in the United States are infertile. Infertility is defined as not being able to get pregnant despite having frequent, unprotected sex for at least a year for most people and six months in certain circumstances.
Infertility may be due to a single cause in either partner, or a combination of factors that may prevent a pregnancy from occurring or continuing.
Women's Excellence offers in-depth medical history/physical exam and blood work to assess ovarian function and rule out other medical conditions. Semen analysis to detect male factor infertility is also a must. Finally, testing such as hysterosalpingogram (a radiological procedure) or laparoscopy to rule out a structural problem such as tubal occlusion may be necessary.
Beaumont Hospital is a 1,070-bed general medical and surgical facility with 57,024 admissions in the most recent year reported. It performed 23,347 annual inpatient and 32,733 outpatient surgeries. Its emergency room had 120,132 visits. Beaumont Hospital is a teaching hospital.
Women's Excellence is the most comprehensive obstetric and gynecologic office in Michigan. They also specialize in menopause, weight control, bladder control, endometriosis, robotic surgery, pelvic floor physical therapy, and midwifery services. The knowledgeable, well-trained, compassionate physicians and healthcare providers of Women's Excellence are taking new patients and are conveniently located in three locations throughout southeastern Michigan, Birmingham, Lake Orion, Clarkston and Metamora. For more information, visit http://www.womensexcellence.com.