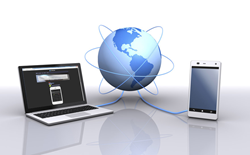 IEvaphone provides service of calls to all countries across the globe.
(PRWEB) May 13, 2015
The IEvaphone free calling service is designed for people who often make international calls. Quality of the connection does not differ from the services provided by any other telephone company. On an interview the interviewee will not even have an idea that communication with him was via Internet.
To make a call all you need is 3G, 4G or broadband high-speed Internet connection. Ievaphone.com doesn't need software or hardware installation. The website interface is clean and simple, just enter the number in international format with country code, city or mobile operator, and press "call".
IEvaphone provides service of calls to all countries across the globe, but each connection has a limitation of 1 minute. However, limit of calls to the US was increased to three minutes. In this case, access to the service does not have any restrictions. Also, users do not have to make any payments and register any personal information. IEvaphone.com exists solely for international calls.
Everyone can make calls via PC, which is equipped with a microphone and speakers, or through a smartphone or tablet.
Reference
IEvaphone is a budget telephone service. Technology VoIP (audio data transmission over the Internet in real time) is used to implement these calls. This advanced technology reduces the amount of data, whereby the communication quality is significantly improved. Earlier special software was required for using VoIP but now IEvaPhone overcame this problem - calls can be made directly from the site.