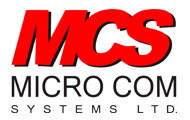 If you anticipate frequently searching for, and retrieving individual documents and images, a document management system may be the answer
Vancouver, BC (PRWEB) April 06, 2015
Micro Com Systems has recently introduced several different electronic document management systems in order to cater to the varying needs of their clients. These systems play a supplementary role to the document scanning processes that take place in a business. While document scanning is the beginning of the image and document capture process, businesses often need a solution to enable them to search for and retrieve images and documents in a timely manner. MCS recommends an electronic document management system for businesses that need to frequently use scanned images and documents.
"Scanning your documents is an effective start, but can often only be part of an overall solution," states a company representative from Micro Com Systems. "If you anticipate frequently searching for, and retrieving individual documents and images, a document management system may be the answer. Fortunately, we have several options."
MCS has several solutions for their clients. These include File Hold Content Management, Bloodhound Search and Retrieval, Where is My File? and Scan to PDF software, such as Adobe PDF.
About the Company
Micro Com Systems (MCS) Ltd is a company evolved from the maturation and combination of several companies from the mid 1970's. With decades of experience in all forms of document and image capture, MCS processes over a million pages a month on behalf of their customers, in their facility or at a client site. Apart from microfilm, microfiche and aperture card scanning through to large format scanning, MCS designs, sells and implements scan capture systems, and represents capture and data extraction products, as well as, small and medium business document management software. There are nearly 40 employees at the company's Vancouver location while it provides scanning services for clients in British Columbia and the Western provinces.
For more information, log on to http://www.microcomsys.com/ or call 604.872.6771.