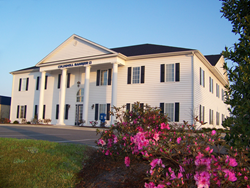 Coldwell Banker Chicora sold over 4.5 properties every single day.
Myrtle Beach, SC (PRWEB) April 13, 2015
Coldwell Banker Chicora Real Estate is proud to announce their achievement of being named the top Myrtle Beach Real Estate firm in Horry and Georgetown counties for 2014. According to statistics from the Coastal Carolinas Association of Realtors MLS system, Coldwell Banker Chicora sold over 4.5 properties every single day, nearly 100 more properties in total, than any other firm in 2014. Coldwell Banker Chicora was also recognized as one of the top three Coldwell Banker Real Estate firms in the state of South Carolina and one of the top 25 out of 260 Coldwell Banker firms in the Southern Region.
Coldwell Banker Chicora includes over 145 full-time and fully trained professional sales associates whose mission is to set a standard of trust in the real estate industry by exercising high ethical and moral integrity.
Chicora has been a recognized leader in real estate for over 43 years and provides services for selling, purchasing and leasing residential and commercial properties. In addition to their expertise and excellent client service, as a long time member of the local community, Chicora continues to give back through donations to numerous charities such as Habitat for Humanity, Red Cross, United Way and Citizens Against Spouse Abuse.