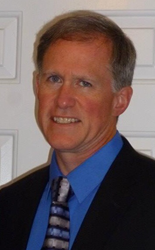 SAE International announces that John Harding and Michael Lukuc are recipients of the SAE Delco Electronics Intelligent Transportation Systems Award
WARRENDALE, Pa. (PRWEB) April 06, 2015
SAE International announces that John Harding and Michael Lukuc are recipients of the SAE Delco Electronics Intelligent Transportation Systems Award. The pair will receive the award during the Awards and Recognitions Ceremony at the SAE 2015 World Congress, which will be held April 21st in Detroit, MI.
Established in 1996, this award recognizes the profound impact that Intelligent Transportation Systems (ITS) will have on mobility in the 21st century. This award distinguishes an individual or team whose outstanding long-term accomplishments are judged to have significantly advanced the state-of-the-art of ITS through innovative technology achievements and/or significant industry leadership.
Harding is a Research Engineer in the Vehicle Safety/Intelligent Technologies Division of the National Highway Traffic Safety Administration (NHTSA). His experience with Intelligent Transportation Systems includes investigating automated highway systems, developing intelligent transportation systems impact analysis tools, developing legislative language supporting intelligent transportation systems for transportation reauthorization, leading integrated corridor management research, developing a prototype of the cooperative intersection collision avoidance system, and leading vehicle-to-vehicle safety communications research.
Lukuc is a Program Manager for Connected Vehicles and Infrastructure, with the Texas A&M Transportation Institute (TTI). He has more than 25 years of experience with the automotive industry, NHTSA, and TTI. At NHTSA, Lukuc managed the $85 million collaborative crash avoidance research program between the USDOT and various Crash Avoidance Metrics Partnership Vehicle Safety Communications consortia, groups OEM representatives performing precompetitive automotive safety research. This program included the core V2V safety research for the dedicated short-range communications (DSRC) standards and requirements for communications interoperability, scalability, security and privacy, as well as safety application and consumer acceptance research. He was an integral member of the USDOT ITS Policy Team and Connected Vehicle program, and served as the U.S. leader and international co-leader for the DSRC Safety Working Group.
SAE International is a global association committed to being the ultimate knowledge source for the engineering profession. By uniting more than 137,000 engineers and technical experts, we drive knowledge and expertise across a broad spectrum of industries. We act on two priorities: encouraging a lifetime of learning for mobility engineering professionals and setting the standards for industry engineering. We strive for a better world through the work of our philanthropic SAE Foundation, including programs like A World in Motion® and the Collegiate Design Series™.