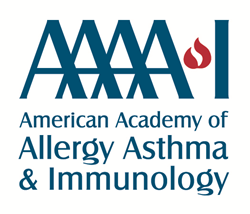 Milwaukee, WI (PRWEB) April 06, 2015
Researchers are beginning to question whether urban residence is truly a risk factor for asthma after new studies point to impoverished living conditions, like financial and social hardships, as the culprit.
"Among African American youth living in similar socioeconomic circumstances, asthma prevalence is as high in rural Georgia as it is in urban Detroit," said lead researchers Dennis R. Ownby, MD, FAAAAI, and Martha Tingen PhD, RN, with Georgia Regents University.
Joined by Christine Joseph, PhD, MPH, and Christine Cole Johnson, PhD, MPH, of Henry Ford Hospital in Detroit, surveys were administered in six public high schools in urban Detroit. Students were polled in the fall of 2007 and fall of 2008 during their English classes. Likewise, Georgia Regents University scientists surveyed four public high schools in four rural Georgia counties (Burke, Jefferson, Wilkes, McDuffie). The students in Georgia completed the questionnaire during their homeroom period from August 2009 through December 2010.
The prevalence of diagnosed asthma among African American youth was similar (15.0% in Detroit and 13.7% in Georgia) and the prevalence of undiagnosed asthma was also comparable (8.0% in Detroit and 7.5% in Georgia). 6,994 African American youth were surveyed in Detroit and 1514 African American youth in Georgia were surveyed.
"We found no significant differences in the prevalence of these two groups, suggesting that a high risk of asthma is not unique to urban residents," Ownby and Tingen explained. "These findings also suggest that research designed to identify allergens or other exposures unique to urban environments will contribute only minimally to solving the large disparities in asthma seen by race and ethnicity in the United States."
In the study, Ownby emphasized other risk factors. The percentages of students surveyed who qualified for free or reduced meals and the percentages of poverty in the ZIP codes where high schools were located support the hypothesis that socioeconomic conditions, like poor housing, is a more dominant risk factor.
The study also highlighted the need for easy access to health care and education about asthma management. When compared to the national average, the number of primary care physicians per 10,000 persons was somewhat lower in the school districts examined. Researchers also found a substantial number of students who did not report a diagnosis of asthma from a physician or other health care provider yet continued to report multiple asthma-like symptoms.
"These undiagnosed students do report emergency department and physician visits or hospitalizations along with the use of medications for asthma, suggesting that some may deny an asthma diagnosis or they may have been given an alternative diagnosis or failed to be diagnosed by their healthcare provider," said co-author Joseph.
The study was published in The Journal of Allergy and Clinical Immunology (JACI), an official journal of the American Academy of Allergy, Asthma & Immunology (AAAAI). Research was funded by the National Heart, Lung, and Blood Institute of the National Institutes of Health (NIH) and the Fund for Henry Ford Hospital.
More information on asthma is available at the AAAAI website. Additional research relating to urban area asthma can also be found online.
The AAAAI represents allergists, asthma specialists, clinical immunologists, allied health professionals and others with a special interest in the research and treatment of allergic and immunologic diseases. Established in 1943, the AAAAI has more than 6,800 members in the United States, Canada and 72 other countries. The AAAAI's Find an Allergist/Immunologist service is a trusted resource to help you find a specialist close to home.
###