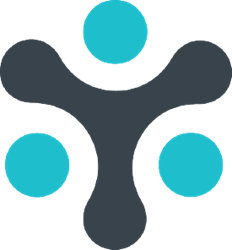 We contacted other InfoSnap clients and looked at other competitors and felt that InfoSnap has the best solution to meet our needs.
Austin, Texas (PRWEB) April 07, 2015
Jefferson Joint School District in Rigby, Idaho, will move from a paper-based system to an online solution for student registration. InfoSnap's award winning PowerSchool integration will effectuate real-time, on-demand data transfer between PowerSchool and InfoSnap's solution. The customized solution will streamline data collection for new and annual student registration, resulting in an improved business process.
"Our district decided to move registration online because the confidentiality of student data will be better protected. InfoSnap's secure infrastructure will provide us with a platform to collect and manage student information," said Lisa Sherick, Superintendent of Jefferson Joint School District.
The electronic format will allow families who have more than one child within the district to 'snap' data from one student to another. The use of SmartForm™ technology, an intuitive tool built into the solution, will collect relevant data based on previously entered information or choices (grade, activities, medical history, etc.).
"We want to simplify the registration process for families and administrative staff. InfoSnap will provide our district with a solution that allows families to complete registration on their own time. Implementing InfoSnap will also free up administrative staff to use their time efficiently by spending more time with students and families," notes Superintendent Sherick.
Jefferson Joint School District is comprised of 5,240 students and has a large Hispanic population. The district will also implement InfoSnap's Language Localization to have online forms available in Spanish.
The data submitted by families is reviewed and formatted to meet the district's policies and then delivered into PowerSchool, resulting in up-to-date, accurate records on the first day of school.
"People have moved into a digital age and are used to doing things online. We believe it will be a smooth transition for our families and staff," said Superintendent Sherick. "We contacted other InfoSnap clients and looked at other competitors and felt that InfoSnap has the best solution to meet our needs."
About InfoSnap
InfoSnap®, Inc. is the leading provider of cloud-based registration management solutions, including online Application, Admissions, School Choice/Lottery, New Student Enrollment, Annual Student Registration, and Staff Registration, designed specifically for Pre K-12 independent, charter, and public schools. All solutions are backed by dedicated solution specialists, supporting both administrators and families. InfoSnap was founded in 2000 and serves a growing client base of 650+ Pre K-12 clients around the world. For more information, visit InfoSnap.com.