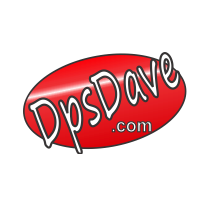 This business structure makes it possible to continue to grow in our current markets, and expand into new markets moving forward
Philomath, OR (PRWEB) April 14, 2015
On March 27, "Digital Photographic Service" was renamed to DPSdave.com, LLC as part of its transition from a proprietorship to a Limited Liability Corporation (LLC).
The "Dave" in DPSdave.com, LLC is its president, David Orr. Orr wanted to upgrade his business into a LLC in order to make it easier to add employees, sign with contractors, and other business practices that were increasingly more difficult to do as a mere proprietorship.
"From a business standpoint," Orr said, "it was just unwise to continue as a proprietorship so we decided to transform into a corporation."
DPSdave.com, LLC is a converting photos to digital service company that specializes in converting old paper photographs and slides into digital images. People with a lot of photo albums and old photos lying around the house find the service particularly useful, especially at a time in which photo-taking and sharing is predominantly digital.
As part of the transition, Orr had to submit considerable paperwork to the state of Oregon and the Internal Revenue Service (IRS) in addition to changing his banking services.
The transition is worth it though, according to Orr, because as an LLC, Orr's company can hire technical support, contract with other companies, improve and expand infrastructure, and other business deals that as a proprietorship it was unsafe to do.
One key advantage of the transition is the change in liability. As a proprietorship, Digital Photographic Service had its liability squarely placed in its owner. Orr was held financially responsible for any issues that arose. Now that it is a LLC, however, Orr isn't held personally liable for many issues, much like a corporation.
"This business structure makes it possible to continue to grow in our current markets, and expand into new markets moving forward," he said.
DPSDave.com, LLC offers a variety of digital photography services, from print scanning to digitize slide services. Orr hopes to take on more work with the transition, including working with retail businesses, something his company was hitherto unable to do.
About DPSdave.com
DPSdave.com, LLC can help with a variety of photographic needs, namely photo scanning and slide scanning services. They can scan to economy, high definition, or presentation quality levels. DPSdave.com can do amazing things with fade restoration, resolution, and dynamic range. To learn more about their services, visit http://www.DPSdave.com