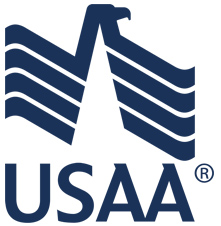 San Antonio (PRWEB) April 06, 2015
The Federal Aviation Administration has approved USAA's request to test how unmanned aircraft systems, also known as drones, could help speed review of insurance claims from its members following natural disasters. USAA is one of the first insurers to be granted the approval for such testing.
"Our members have grown accustomed to seeing us pave the way for innovative solutions that streamline the claims process," said Alan Krapf, president, USAA Property and Casualty Insurance Group.
In October 2014, USAA filed for an exemption under Section 333 of the FAA Modernization and Reform Act of 2012 to enable more efficient testing of small drones. Exempt from select FAA regulations, USAA can now fly drones, made by U.S.-based PrecisionHawk, during the day within line-of-sight of a trained pilot and air crew. Prior to the approval, USAA test flights could only take place at FAA-approved sites. No aircraft will exceed an altitude of 400 feet, and all flights will continue to be reported to the FAA prior to takeoff.
With FAA approval, USAA will work with PrecisionHawk to efficiently research and develop best practices, safety and privacy protocols and procedures as it further develops plans for operational use.
USAA also filed for an additional FAA exemption in November that will enhance USAA's ability to use drones in catastrophes. That exemption petition is pending approval, and a decision is expected soon.
"We're proud to be among the first insurers approved to test this technology," Krapf said. "It's our responsibility to explore every option to improve our members' experience."
About USAA
The USAA family of companies provides insurance, banking, investments, retirement products and advice to 10.7 million current and former members of the U.S. military and their families. Known for its legendary commitment to its members, USAA is consistently recognized for outstanding service, employee well-being and financial strength. USAA membership is open to all who are serving our nation in the U.S. military or have received a discharge type of Honorable – and their eligible family members. Founded in 1922, USAA is headquartered in San Antonio. For more information about USAA, follow us on Facebook or Twitter (@USAA), or visit usaa.com.