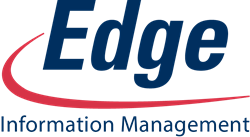 Our partnership with Edge Information Management will offer customers quick and easy access to trusted background checks that are both efficient and compliant through one web-based application
Melbourne, Florida (PRWEB) April 08, 2015
Melbourne, Florida based Edge Information Management (EdgeInformation.com), a prominent provider of employment and drug screening services, announces a strategic partnership with iCIMS, a leading provider of Software-as-a-Service (SaaS) talent acquisition technology.
Edge Information Management allows hiring professionals to utilize thorough, accurate, and compliant background checks for employment applicants throughout the United States and abroad. Through a partnership with iCIMS, customers will benefit from a seamless integration to the iCIMS Talent Platform, a suite of software solutions that manage the entire talent acquisition lifecycle from sourcing, to hiring, to onboarding.
"We know many of our current clients and prospective clients are excited about our partnership with iCIMS and look forward to the advantages this streamlined process will bring them," said Joe Langford, President of Edge Information Management. "We are excited to continue expanding our capabilities with highly respected companies like iCIMS."
Specifically, this integration allows users to seamlessly and securely transport the necessary data from the iCIMS Talent Platform to Edge Information Management without duplicate data entry, allowing for greater efficiency and ultimately reducing a corporation's overall time-to-fill metric.
"We're in the midst of a revolution in recruiting. Technology is rapidly changing alongside the methods that job seekers use to search for their next opportunity. As a result, talent acquisition needs its own specialized software. The iCIMS talent acquisition software suite is dedicated to the complete talent acquisition lifecycle and it helps thousands of organizations recruit better and faster. Our partnership with Edge Information Management will offer customers quick and easy access to trusted background checks that are both efficient and compliant through one web-based application," said Colin Day, iCIMS Chief Executive Officer. "We're happy to welcome Edge Information Management to our growing network of partners."
The alliance between Edge Information Management and iCIMS will ultimately help HR professionals become more efficient in evaluating candidates and more competitive in their race to introduce new talent to their organizations.
About iCIMS, Inc.:
iCIMS, a leading provider of innovative Software-as-a-Service (SaaS) talent acquisition solutions, is an Inc. 500 and Software Satisfaction honoree focused on helping businesses win the war for top talent through the implementation of easy-to-use, scalable solutions that are backed by award-winning customer service. iCIMS' Talent Platform, the industry's premier candidate management solution, enables organizations to leverage mobile, social, and video technologies to manage their entire talent acquisition lifecycle from building talent pools, to recruiting, to onboarding all within a single web-based application. With more than 2,500 clients worldwide, iCIMS is one of the largest and fastest-growing talent acquisition system providers with offices in North America, UK, and China. To learn more about how iCIMS can help your organization, visit http://www.icims.com or view a free online demo of the iCIMS Talent Platform.
About Edge Information Management Inc.:
Edge Information Management, Inc., established in 1991, is a privately held national provider of employment screening services dedicated to furnishing employers with accurate background screening, drug testing and electronic i-9/E-Verify services at cost-effective rates. Edge delivers services to each client via the internet through its proprietary software (WebScreen), portal or integration with a variety of industry leading ATS systems. The ability to combine "big business" technology with "small business" customer service is the value most appreciated by its clients. The NAPBS Accreditation exemplifies Edge's dedicated focus on delivering accurate information quickly and in compliance with hiring federal and state regulations.
Contact Information:
Nate Archibald
Edge Information Management
(800) 725-3343
natea@edgeinformation.com
Michele McKenna
iCIMS, Inc.
(800) 889-4422
michele.mckenna@ icims.com