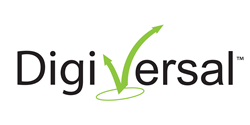 Torrance, California (PRWEB) April 07, 2015
DigiVersal™ is an innovative image viewing solution that allows you to arrange and view images from various types of diagnostic equipment. Images can be viewed side-by-side for analysis or comparison of form versus function. DigiVersal™ makes practices more cost-efficient, productive, and streamlined which means more focus can be placed on patients, not paperwork.
DigiVersal™ also includes Draw-It™ technology that allows practitioners to create real time drawings and notations which are then automatically stored in patient files with their images. The capability to streamline, view, and store images from different devices brings patient care to the next level. Kowa's world-class customer service means that when you implement DigiVersal™, you will also be implementing our proven proficiency. For more information, please call (800) 966-5692 or send an email to DigiVersal@kowa.com.
About Kowa American Corporation: Kowa American Corporation is a U.S. subsidiary of a global multi-faceted company offering a broad range of products with technologically advanced medical products and software solutions for ophthalmology, optometry, clinics, hospitals, military facilities, universities, and research as well as private doctors. In addition, Kowa American Corporation offers a full product offering of binoculars, spotting scopes, factory automation and machine vision (CCTV), and industrial lenses.
Kowa attributes its record of success to its ability to introduce products with key features, innovation, and functions that meet specific user needs and help to make workflow more productive. Kowa is constantly expanding its focus into new fields where it can make effective use of its core technologies. In detail, Kowa is allocating more resources to niche markets such as eye care, LED lighting, and specialty lenses where greater accuracy and reliability are required. On the frontier of technology, Kowa is living up to the expectations and trust its customers have in Kowa as a global brand. For more information, please visit http://www.kowa-usa.com.