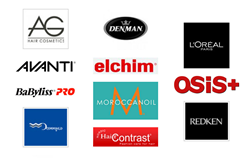 Life is too Short, to have Boring Hair
Montréal, QC (PRWEB) April 08, 2015
Salon Product Deals mission is to provide access to hair products usually found only in beauty salons or used by hair stylists, but at drug store prices.
For example, salon hair dryers and curling irons are built to be used thousands of times. They are more powerful, reliable and do the job faster and more precisely than any usually available to the general public. The best Blow Dryers and Curling and Flat Irons can be found at this shop at the absolute lowest prices in the industry.
SalonProductDeals.com passes on its savings to its customers. It sells more than any store, so it gets volume discounts from its suppliers. Its overhead is low as it maintains only a website.
Hair salons and pharmacies have only a limited amount of shelf space and seem sometimes to push certain brands. SalonProductDeals.com can and does provide a better selection than any brick and mortar location. Searching through the website is easier and faster than traveling from store to store. There are detailed descriptions of every product and, where possibly needed, instructions on how to use them.
Salon Product Deals gets the new products before the pharmacies and hair salons; they have the latest inventions of Avanti, Babyliss and Schwarzkopf and carry new brands such as Rusk. They add dozens of products every week to offer the latest advances in the oldest of all sciences - taking care of hair. They have shampoos, conditioners, and hair treatments etc. for every type of hair and every type of hair problem.
Salon Product Deals was founded to save clients time and money, provide information about products and offer hard to find, salon hair care products at absolutely unbeatable prices. Make sure you check out the Men's Section of the site. It has exclusive products that he would certainly be happy with.