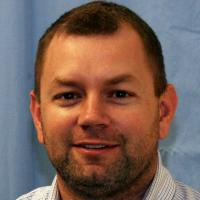 Participants got a bird's-eye view of lucrative opportunities
GREENVILLE, S.C. (PRWEB) April 08, 2015
A conference of engineers: now that sounds like the start of a geeky joke or a sitcom akin to the Big Bang Theory. But the fifth annual Palmetto Engineering Showcase brings together dozens of communications-industry representatives for a glimpse at the future.
Keynote speaker Steve Shepard, a globe-trotting entrepreneur, educator, speaker, and professional speaker and author with a doctorate from Da Vinci Institute of South Africa, covered far-reaching trends that included: "Why Big Data is a Big Deal"; "The Death of the Website and the Rise of the App"; "Beyond 4G"; and "The Internet of Things and How It Becomes the Internet of Opportunities."
"Participants got a bird's-eye view of lucrative opportunities," says Bruce Smith, PEC's executive vice president and director of the event that drew 85 participants, from 22 companies in nine states, and ran from Jan. 13-15 this year.
Of Shepard's appearance, he says: "For a guy like that to be here speaking to our group is just amazing to me. I can't believe he'd even pick up our call, much less come and hang out with us. But having that intimate environment with a guy who speaks to 70 countries a year on telecommunications, and … he's standing around the buffet table at night, and he's there so that they can pick his brain."
Accessibility and collaboration are among the hallmarks of the annual showcase, which PEC presents free for PEC customers and vendors.
"You go to big national event where there's 10,000 people, and they have a world-renowned speaker, he gets carted off to the owner's suite and nobody sees him the rest of the time or he catches a plane out of town," Smith says. "Having that smaller intimate environment … gives the opportunity for them to mingle and stay with us, and it gives people the opportunity, off the record, to ask them questions."
Mark H. Brown, a professional engineer who is plant design supervisor for Farmers Telephone Cooperative in Kingstree, S.C., agrees.
"A lot of times we're stuck in our offices getting our jobs done, and we can't see the forest for the trees," he says. "It really is a great time of fellowship among engineers and also bringing in people we that wouldn't normally have meet with, to tell us what's going on and what we can expect to come down the road."
What's coming down the road? Next year's showcase, and registrations could very well double. Palmetto Engineering & Consulting, founded in 2006, includes a staff of licensed professional engineers with expertise in moderate to complex electrical and telecommunications projects. For more information about the 2015 Showcase, watch the following video: https://vimeo.com/118156634