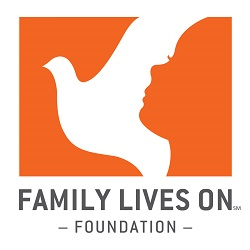 "I attribute who I am today to what magic did for me at the worst time, and the lowest time, of my life." Jon Dorenbos
(PRWEB) April 07, 2015
The swift and agile hands of Philadelphia Eagles long snapper Jon Dorenbos' are an asset on the field and, on the road. Off season, Dorenbos tours as a magician—a hobby he turned to after experiencing, at age 12, the tragic murder of his mother. An outlet to his mourning Jon was introduced first by a neighbor and family friend, he was soon enamored by magicians and TV performer David Copperfield. "I attribute who I am today to what magic did for me at the worst time and the lowest time of my life." His perseverance, positive attitude, and energy have resonated with audiences of all ages.
Jon has earned NFL accomplishments like two Pro Bowl selections (2010, 2015) and winning the Ed Block Courage Award in 2008. The Ed Block Courage Award honors NFL players (voted by teammates) who exemplify commitments to the principles of sportsmanship and courage. Family Lives On is honored to have Jon support the 11th Annual "Race for Traditions".
Jon's story overlaps the Family Lives On mission of supporting children and teens who have experienced the profound loss of the death of a parent. Through the free services of the Tradition Program, a participating child can continue an activity, or celebrate a tradition, that they used to do with their mother or father. Family Lives On provides appropriate supplies or arrangements every year until they are 18 years old, honoring the past, celebrating the present and building the future.
The 11th Annual Race for Traditions takes place on April 25, 2015 at the Eagleview Town Center in Exton, Pennsylvania. This community event brings together families, schools, teams and businesses for a fun morning of activities. Participants run a 5K or 1 Mile Fun Run. There is also the very popular "Tot Trot" for those aged 5 and under. Same day registration opens at 7:45am, race begins promptly at 9:00 am. Jennaphr Frederick of FOX 29 brings her burst of morning energy and continues her longstanding support by serving as race marshall.
If you are participating in the race, you can either run/walk individually or, better yet, form a team! Gather members of your school, church, sports team, or community group to come together for this special day. There is still time to register your own team until the day of the race! For more information visit http://www.familyliveson.org/race.