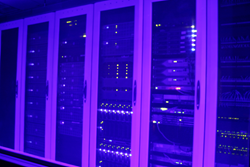 "I am elated with the recognition as the Centrify Partner of the Year because it underscores the value Corus360 and Centrify bring to our customers," said Steve Johnson, President of Corus360.
Atlanta, Georgia (PRWEB) April 08, 2015
Corus360, an IT consulting and Solution provider based in Norcross, Georgia, is announced as the first ever North America Partner of the Year by Centrify Corporation. The annual global program recognizes Centrify's top performing channel partners around the world for outstanding delivery and execution on every level of engagement, including customer acquisition and retention, market execution, sales performance and sales effectiveness.
"The purpose of our new awards program is to show our appreciation for the ongoing commitment our channel partners demonstrate in driving success with Centrify's technology solutions around the globe," said Nathan Adams, Channel Chief at Centrify. "It's an honor to have the opportunity to publicly recognize our committed partners as leaders in the channel partner community. They are demonstrating proven success in partnering with Centrify and our Centrify Channel Partner Program, helping stake out a clear leadership position for the company in the unified identity management sector."
In 2014, Centrify more than doubled its channel revenue with contribution from new and existing partners, and also announced the world's first subscription-based managed service provider (MSP) program. Through Centrify's partner network, businesses of all sizes can leverage Centrify's unified identity management technology in a manner that suits the size and scope of their business at any given time.
"For the past two years, Corus360's partnership with Centrify has enabled us to open new doors and tackle new challenges," said Steve Johnson, President of Corus360. "I am elated with the recognition as the Centrify Partner of the Year because it underscores the value Corus360 and Centrify bring to our customers."
The award joins another recognition received by Corus360 recently. Corus360 placed in The Channel Company's CRN Tech Elite 250 for 2015, making it the fourth year the Company has received the honor.
"In today's world, customers often struggle with accessing systems of records from multiple devices, and Centrify is able to provide identity management across the application stack to all systems of engagement," said Johnson. "It's by understanding our customers' challenges that we become more relevant as vendors."
All global awards can be found at this link: http://www.centrify.com/2014-centrify-partner-awards/
About Corus360
Corus360 is a technology consulting and solutions company with more than ten years of success delivering infrastructure solutions, recovery, and consulting services that help organizations reduce costs, increase efficiencies, and maximize productivity. We specialize in best of breed infrastructure solutions, IT management consulting, IT staffing, application development, Data Center technologies, disaster recovery, managed services, and enterprise applications. For more information, visit http://www.corus360.com.
About Centrify
Centrify provides unified identity management across cloud, mobile and data center environments that delivers single sign-on (SSO) for users and a simplified identity infrastructure for IT. Centrify's unified identity management software and cloud-based Identity-as-a-Service (IDaaS) solutions leverage an organization's existing identity infrastructure to enable single sign-on, multi-factor authentication, privileged identity management, auditing for compliance and enterprise mobility management. Centrify customers can typically reduce their total cost of identity management and compliance by more than 50 percent, while improving business agility and overall security. Centrify is used by more than 5,000 customers worldwide, including nearly half of the Fortune 50 and more than 60 Federal agencies. Visit http://www.centrify.com for more information.