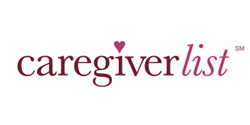 "Many job positions are open for certified nursing assistants and the skills taught are valuable."
Chicago, Illinois (PRWEB) April 09, 2015
Certified Nursing Assistants, or C.N.A.'s, provide care services for seniors and those who are ill in nursing homes, hospitals, assisted living communities and in senior's homes. Anyone who has ever been in a position to need a nursing assistant very much appreciates the professional services they provide to their patients. More Certified Nursing Assistants are needed to assist in caring for America's aging population. Learn how to become a C.N.A. by taking a local nursing aide training course.
Certified Nursing Assistant training courses are offered in every state of the United States to comply with the federal law established to enforce a minimum set of training requirements for hands-on caregivers. Passed in 1987, the Omnibus Budget Reconciliation Act mandates each state to approve schools providing C.N.A. training courses and regulate certification through providing a state exam.
While minimum guidelines are provided for the skills required for training a nursing aide, the number of hours for training varies between 75 and 180 hours. As most Americans relocate to a new community at least once in their lifetime, anyone becoming a certified nursing assistant should also learn about training requirements in other states. Caregivers may transfer their certificate to a new state but sometimes must take an additional course and take the state exam again.
High school students may become nursing aides through vocational training programs. As many times there are around-the-clock positions available for nursing assistants, students and women who desire a part-time schedule in order to also work as a Mom, may consider becoming a C.N.A. The work provides fulfillment beyond a paycheck and can also be the first step for a career in healthcare. All Registered Nurses (R.N.'s) obtain certification as a nursing assistant in their nurse training.
"Many positions are available for certified nursing aides and the skills taught are valuable," says Shanice Kelly, C.N.A. school liason for Caregiverlist.com. In addition, Ms. Kelly notes that nursing assistants enjoy the relationships they build with their senior clients and patients or residents, which provides another reason to become a C.N.A.
More than 100 hours of training through an approved nursing aide school are required in at least 29 states, while 13 states require the minimum number mandated by federal law, which is just 75 hours, while there are also 13 states requiring 120 hours of training. Maine requires 180 hours, the most of any state, for their C.N.A.'s to become certified, followed by the state of Missouri with a requirement of 175 hours.
C.N.A. Training Hours Required by Number of States
180 Hours: 1 State
175 Hours: 1 State
150 Hours: 2 States
140 Hours: 2 States
130 Hours: 1 State
120 Hours: 13 States
100 Hours: 9 States
85 Hours: 1 State
80 Hours: 4 States
75 Hours: 13 States
Review the state C.N.A. training hours required hours and research local nursing assistant training programs in towns nationwide to receive a free C.N.A. school application by visiting Caregiverlist. Senior care companies are constantly hiring both professional caregivers and nursing assistants to keep up with the demand for professional care services. Caregiverlist also provides information on how caregivers may transfer nursing assistant certification to a new state.
About Caregiverlist®
Caregiverlist.com® is the premier service connecting seniors and professional caregivers with the most reliable senior care options, highest quality ratings and outstanding careers nationwide. Founded by senior care professionals, Caregiverlist® delivers the efficiencies of the internet to senior care companies by providing online job applications, caregiver training, background checks and industry news. Seniors and caregivers can access senior service information "by state," view nursing home costs and star-ratings and learn about all senior care options and quality standards. For more information, please visit http://www.caregiverlist.com.