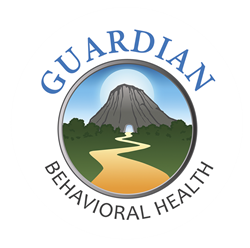 Support Guardian Behavioral Health Foundation and take advantage of this opportunity to hear about cutting edge approaches to mental health treatment from one of the leading advocates for mental health justice, Judge Ginger Lerner Wren.
Fort Lauderdale, FL (PRWEB) April 09, 2015
Judge Ginger Lerner-Wren, a former member of the President's New Freedom Commission on Mental Health and winner of the National Council for Behavioral Health's 2015 "Elected Official Service in Advocacy" award, has been at the forefront of the movement toward decriminalization of mental illness for decades. Judge Lerner-Wren has initiated a call for a fundamental shift in the approach to our mental health crisis. The concept of mental health justice is an integral part of the new health care approach proposed by SAMHSA - Health Activation and Wellness. A basic philosophy is shared by both Judge Lerner-Wren and SAMHSA: Individuals with mental health problems deserve the opportunity to live lives that are as long and healthy as other Americans.
To support this cause, Guardian Behavioral Health Foundation will host a breakfast on Friday, May 1st, featuring Judge Ginger Lerner-Wren as guest speaker. Participants will explore avenues to improve the criminal justice system's approach to mental health and have the opportunity to interact with Judge Lerner-Wren.
The costs of an ineffective mental health care system are staggering. According to the latest data from Mental Health America, over 2,000,000 Florida residents have a mental illness; despite this, Florida ranks among the lowest states in the nation when it comes to mental health care access. It costs roughly the same amount to arrest and incarcerate an individual for 94-days as it costs to provide subsidized housing, disability income and mental health treatment for an entire year. A more cost-effective and just mental health care system is clearly needed to transform this vision into a reality.
"The human rights and criminal justice debacle pertaining to the criminalization of persons with serious mental illness in the U.S. continues to wreak social and economic havoc. Yet the tides are beginning to turn…" - Judge Ginger Lerner-Wren.
This event will be held at The Embassy Suites Hotel Fort Lauderdale on Friday, May 1st, featuring Judge Lerner-Wren as guest speaker. For more information and to attend, contact catherine(at)guardianbehavioral(dot)org or visit http://www.guardianbehavioral.org.
About Guardian Behavioral Health Foundation
As a 501c3 organization dedicated to bridging the gap between individuals with mental illness and the services they need and deserve, Guardian Behavioral Health Foundation is dedicated to needed providing mental health services and medications to those that cannot afford proper care.