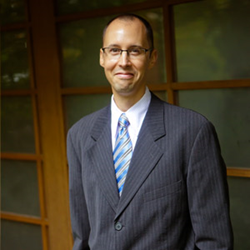 Dr. Bryan McIntosh is a skilled, experienced cosmetic surgeon of Seattle, WA, focusing on breast augmentation, abdominoplasty, labiaplasty, and gynecomastia procedures.
Bellevue, WA (PRWEB) April 14, 2015
The beautiful new website of Dr. Bryan McIntosh's Bellevue cosmetic surgery practice has just been launched. The clean layout offers ease of use for viewers and clients, with intuitive navigation. Dr. Bryan McIntosh's site also provides comprehensive information regarding many plastic surgery services and aesthetic procedures.
Dr. McIntosh has been a well regarded practicing plastic surgeon in the Bellevue, Washington area for over 4 years. His well-rounded cosmetic procedure capabilities allow for a broad range of patients, including very small children in need of pediatric cosmetic surgery care all the way to older adults in need of blepharoplasty or skin resurfacing procedures.
Some of the procedures that Dr. McIntosh has niched in include tummy tuck (abdominoplasty), male breast reduction (gynecomastia), labiaplasty, and breast augmentation procedures.
Dr. McIntosh says of his plastic surgery career, "I love shedding new light on situations with my patients, educating them as to the various options they have, offering hope and opportunity to achieve their goals."
In regard to his patients, Dr. McIntosh expresses a deep caring for them. He feels that by helping his patients overcome physical flaws or discomforts, he is able to help them to a better quality of life. He says it in this way:
"Patients from all over Bellevue, Seattle, Redmond, Kirkland, as far east as Yakima, north to Bellingham, and down to Tacoma have blessed me by allowing me to bless them. I would be honored to have the opportunity to meet with you in person and create a well informed, safe, effective plan to help you achieve your desired results."
About Dr. Bryan McIntosh
Dr. Bryan McIntosh, of the Greater Seattle area, is a plastic surgeon. He greatly enjoys his work, which he considers fulfilling and energizing. He specializes in reconstructive surgeries for cancer and trauma victims. He practices in Bellevue, WA.
Dr. Bryan McIntosh
+1 425-420-2663
Email office(at)drbryanmcintosh(dot)com