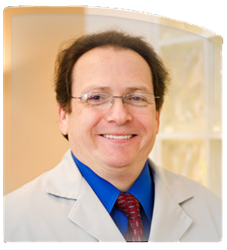 Salem, MA (PRWEB) April 06, 2015
Patients with gum recession now have the option of receiving the Chao Pinhole® Surgical Technique™ from either one of Dr. Steven A. Corben's two office locations. PST™ is a revolutionary treatment that allows patients with receding gums in Danvers and Salem, MA, to restore healthy gum lines without undergoing invasive surgery.
Patients who are worried about receiving traditional gum recession surgery can now schedule a consultation with Dr. Corben for this highly effective and minimally invasive treatment option. Dr. Corben is proud to be one of the few licensed dental professionals who are qualified to perform PST™ for the treatment of receding gums in Danvers and Salem, MA.
Receding gums can be caused by a multitude of factors, including periodontal disease, habitual grinding or clenching of the teeth, and genetic predisposition. Individuals of all ages can suffer from the uncomfortable effects of receding gums, but the condition is most common among older patients. Many people who suffer from the condition delay treatment because they are concerned about the discomfort and downtime associated with traditional treatments.
Many standard treatment options for receding gums require that healthy tissue be removed from one area of the mouth, with the use of scalpels and other tools, and then grafted into the receding portion of the gums. The new tissue is stitched into place. This type of procedure can cause a significant amount of bleeding, discomfort, and lengthy healing times.
PST™ significantly reduces the recovery period and pain associated with treating receding gums because it is performed by simply creating a small hole in the gums, loosening connective tissue, and then pushing the gum tissue downward. The entire procedure can be completed within a single office visit due to the speed with which it can be performed. Because there are no incisions or stitches needed, the patient experiences no bleeding and little to no recovery time.
Patients who want to correct gum recession, with less pain and few visits, are invited to schedule a consultation with Dr. Corben to learn more about PST™ for receding gums in Danvers and Salem, MA.
About the Doctor
Dr. Steven Corben is a Fellow in the Academy of General Dentistry, and provides personalized dental care for the entire family at his offices in Danvers and Salem, MA. Dr. Corben earned his Bachelor of Science degree from Tufts University and his Doctor of Dental Medicine from Tufts University Dental School. He actively participates in continuing education in dentistry, dental technique and dental materials, to ensure his patients receive state-of-the-art care. To learn more about the services provided by Dr. Corben please visit his website at http://www.stevenacorben.com or call (978) 762-7411 for the Danvers office or (978) 745-4499 for the Salem office.