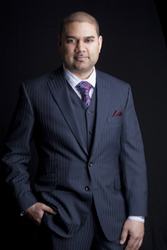 Columbus, OH (PRWEB) April 06, 2015
Dr. Neal Patel of Infinite Smiles is excited to announce that he is expanding his practice in order to deliver treatment for receding gums, near Columbus, OH. Advanced recession is a common cause of tooth loss in Columbus because the condition does not heal without dental intervention. However, with the help of recession treatment, patients can be rid of their gum problems and can keep their teeth healthy. Chao Pinhole® Surgical Technique (PST) is a new procedure that guides the gums back into a position where they properly cover the exposed tooth roots. Treatment yields immediate results and following the procedure, healing is rapid and involves only minimal discomfort.
It is human nature to assume that the body is healthy as long as there is no pain. Unfortunately, serious dental conditions, such as receding gums in Columbus, OH, are often painless until their late stages. The best way to catch this and other oral problems early is through regular checkups. Diseases are easier to treat before they become complex. Those who seek early care for receding gums near Columbus, OH, find that the treatment is straight-forward and results are positive. In order to perform the technique, Dr. Patel first numbs the patient to ensure that the appointment is comfortable. He then inserts a tiny hole in the gum, through which he eases the tissue away into correct positioning. They gums slide into place so that they again cover the roots and treatment is complete.
Chao Pinhole® Surgical Technique is gentle on gums because no incisions or sutures are necessary. There is almost no bleeding and the tiny access hole heals completely within a matter of days. Patients leave their appointments without the inflammation and swelling that is typically present following surgeries and generally feel well enough to immediately go back to their normal activities.
Anyone who would appreciate additional information about Chao Pinhole® Surgical Technique may visit Dr. Patel's website. He supports patient education by providing accurate and understandable material online. Those who would like to visit with Dr. Patel may also call his office to schedule a no-obligation consultation.
About the Practice
Infinite Smiles is a general practice in Powell, OH, providing personalized dental care through the use of the highest level of dental technology. Dr. Neal Patel received his Bachelor's degree in molecular genetics and his DDS from The Ohio State University. He is a member of the American Dental Association, the American Academy of Cosmetic Dentistry, and the American Academy of Craniofacial Pain, among many others. Widely published, he has been featured in Forbes, Newsweek, The Wall Street Journal and is a best-selling author. He has received numerous customer and peer review honors, including Columbus, Ohio Top Dentist and is an Angie's List Super Service Award winner for consistent customer satisfaction. To learn more about Infinite Smiles and the services Dr. Patel offers, visit his website at infinitesmiles.com or call (740) 881-2600.