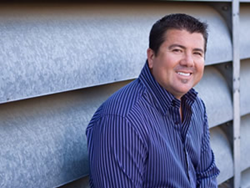 Greenville, SC (PRWEB) April 06, 2015
Dr. Matt Bynum now offers treatment for patients who suffer from temporomandibular joint disorder (TMJ), which is a condition affecting the jaw. As a dentist in Greenville, SC, Dr. Bynum uses advanced technology and theories of neuromuscular dentistry to correctly diagnose this condition and determine the best course of treatment. Dr. Bynum is prepared to perform various procedures to restore balance to the bite or jaw joint and address adverse symptoms of the disorder, such as joint stiffness and discomfort.
The cause of TMJ is unknown, but many factors may put people at risk for developing the disorder. Jaw injuries, arthritis, jaw joint problems or issues with nearby muscles may contribute to the condition. Tooth clenching and grinding due to stress or other factors may also put unhealthy levels of strain on the jaw joint. Unfortunately, since the causes of this disorder are not well-established, and since other dental problems may create similar symptoms, identifying the disorder can be difficult. As a dentist in Greenville, SC, who understands neuromuscular dentistry, Dr. Bynum can determine whether a patient's jaw joints and muscles are functioning properly and aligning appropriately. If a patient's bite or alignment is out of balance, Dr. Bynum can identify the form of treatment that would most effectively address the problem.
Visiting Dr. Bynum for treatment of TMJ offers many benefits for patients. This disorder can cause various adverse systems in addition to mild stiffness and local jaw pain. In severe cases, patients may experience wide-ranging pain that affects the face, neck and shoulders. Ear problems, such as earaches, tinnitus and hearing loss, may also occur in conjunction with the disorder. Some people also experience facial swelling, difficulty opening their mouths fully or jaw locking when the jaw joint is open or closed.
Considering these potential issues, patients who notice jaw pain, stiffness or other symptoms may benefit from seeking professional attention, rather than delaying treatment. People who believe they may need to visit a dentist in Greenville, SC, for jaw joint disorder treatment are encouraged to call Dr. Bynum's office. Patients can also request consultations by visiting Dr. Bynum's website.
About the Doctor
Dr. Matt Bynum is an aesthetic dentist practicing in the Simpsonville, SC area for over 16 years. Dr. Bynum provides individualized, high-tech, and quality cosmetic, aesthetic and general dentistry services. He received his undergraduate degree from the University of California, San Diego, before earning his dental degree from the University of Iowa, College of Dentistry. Dr. Bynum serves as a featured speaker and clinical instructor at various dental offices across the globe. He is also the co-director and co-founder of the "Achieving Extreme Success" seminar series. Dr. Bynum is a member and lecturer of the American Academy of Cosmetic Dentistry, the International Association of Comprehensive Aesthetics, the American Dental Association, and the South Carolina Dental Association. To learn more about Dr. Bynum and the services he provides visit his website at http://www.drmattbynum.com or call 864-297-5585.