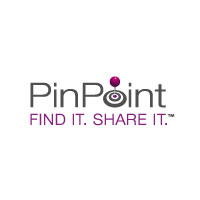 "We are equally passionate about helping companies improve efficiency and using recovered corporate resources as a force for doing social good", stated Gina Manis-Anderson
San Diego, CA (PRWEB) April 07, 2015
San Diego-based Savii Group, a market leading cost recovery and cost savings provider specializing in buy-side intelligence is pleased to announce the launch of their new PinPoint, Find It, Share It™ program. The PinPoint™ program is the first and only of its kind to couple smart spending expertise - Find It - that allows companies to operate more efficiently and increase profits, with a conscious capitalism feature - Share It - that contributes a portion of the findings towards social good through a low touch, no risk expense assessment.
The PinPoint, Find It, Share It™ business model is designed to be a minimal time-commitment engagement where there is no cost to the company if savings are not found, the majority of the savings are retained by the company, and PinPoint™ commits a portion of their pay-on-performance revenue to a charity, foundation, or cause of the company's choosing. Whether or not the company choses to match that donation is entirely up to the company, offering a unique way to simultaneously improve the bottom line and the company's standing in the community.
"We are equally passionate about helping companies improve efficiency and using recovered corporate resources as a force for doing social good", stated Gina Manis-Anderson, founder of Savii Group and co-founder of the PinPoint™ program. "What drove us to create the PinPoint™ program is the ability to do both in a way that is painless to corporate leaders, but powerful in terms of the social impact they can have on communities and the overall perception of their brand", she continued.
Indirect expense impacts as much as 30% of revenue for corporations in the US. Managing supplier costs is ever changing and internal allocation of supplier expenses is highly fragmented, requiring constant monitoring. Often, even with focused effort, corporations are unable to capture all of the lost profits impacting their bottom line. SMART Spending™ requires deep expertise and understanding of the suppliers' costs in order to find hidden savings. Research shows a majority of corporations could be more profitable with the help of expense management experts, who bring an advantage to the buyer's negotiation table.
When paired with a conscious capitalism program like PinPoint™, the resultant found savings, coined Foundraising™, becomes an effective tool that addresses multiple facets of a growing companies need to compete, increase profits, and improve their global reputation.
The PinPoint™ Story
PinPoint Find It, Share It™ was conceived by San Diego entrepreneurs Gina Manis-Anderson and Mark Neilson to help C-Suite executives increase profits and employee engagement while using their business as a Force for Good. We are passionate in our professional lives about helping businesses increase profitability and efficiency through our elite team of experts in expense management and passionate in our personal lives about doing social good in our community. That's why we created the PinPoint, Find It, Share It™ program - to help companies foster more Conscious Capitalism.
Pinpoint, Find It, Share It™ launched in 2015 as a program helping corporations and nonprofits use found money as a sustainable way to fund social causes, while increasing profits. Some organizations that have already benefited by our Foundraising™ are: United Way, Easter Seals, Junior Achievement, BCRF and Habitat for Humanity to name a few.