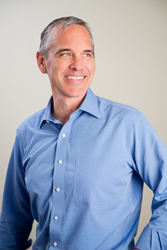 It's important for us to leverage the existing infrastructure in the consumer finance industry while innovating in areas where that infrastructure has become outdated.
San Diego, CA (PRWEB) April 07, 2015
David Johnson, CEO of First Associates Loan Servicing, will speak at the Building an Online Lending Platform Pre-Conference Workshop at the third annual LendIt Conference on April 13 in New York, NY. Johnson will share his insights on loan servicing considerations when building a platform's back office.
"This workshop provides an excellent opportunity for participants to discuss the special challenges and considerations around building an online lending platform from the ground up" said Johnson. "Even though the online lending industry as a whole is still in the early stages of development, it's important for us to leverage the existing infrastructure in the consumer finance industry while innovating in areas where that infrastructure has become outdated."
Johnson has 25 years of experience across industries including finance, technology and energy. He also serves as a Principal with Clearpath Advisors and held leadership positions with companies such as Memec, McKinsey & Company and Bain & Company working with Global 500 clients across North America, Europe, Asia, and Africa.
"The pre-conference workshops, featuring top industry leaders like David Johnson, is another way to help grow our industry by coaching up-and-coming participants," said Peter Renton, Co-founder of LendIt and Founder of Lend Academy. "Connecting top industry investors, innovators, and technology companies benefits everyone in our industry and helps fuel growth."
LendIt USA 2015, to be held April 13-15 at the New York Marriott Marquis, is the leading conference in the online lending space, which encompasses both consumer and small business lending. The 2014 LendIt Conference attracted almost 1,000 attendees and this year's event is on target to be double the size of last year. On March 11, 2015, LendIt co-founders Peter Renton and Jason Jones rang the Nasdaq opening bell on Wall Street to highlight the upcoming conference. More information on the upcoming event is available at http://www.lendit.co
About LendIt
LendIt is the largest conference series dedicated to connecting the global online lending community. LendIt hosts three conferences per year in the USA, Europe, and China. LendIt USA is the industry's annual flagship conference and brings together every major online lending platform from around the world. LendIt Europe and LendIt China are regional conferences that allow attendees to explore those markets in greater detail. Financial innovators, investors and pioneers from all over the world attend LendIt for an opportunity to learn from market leaders, form key business alliances, and showcase and launch industry-moving products and services. LendIt is the must attend conference series for anyone conducting business within the online lending community.
About First Associates Loan Servicing, LLC
Based in San Diego, First Associates Loan Servicing is the fastest growing third party consumer loan and lease servicer in the United States. The company offers a wide range of solutions for many consumer asset classes and consistently receives industry recognition for exceeding high performance standards and providing superior levels of support. First Associates has experienced management and staff, full SSAE 16 II audit, best-in-class IT infrastructure, as well as strong institutional relationships with commercial and investment banks, finance companies, hedge funds and credit unions. First Associates Loan Servicing leads the online lending industry in providing customized technology and customer service solutions for its partners. For more information, please visit http://www.1stassociates.com.
# # #