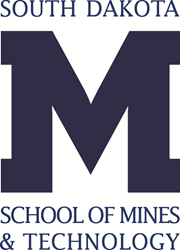 RAPID CITY, S.D. (PRWEB) April 09, 2015
South Dakota School of Mines & Technology junior Conrad Farnsworth is taking his vision for a new generation of nuclear energy to the TEDx stage today at the TEDxYouth@MileHigh event in Denver, Colo.
In his joint TEDx talk with Colorado resident Siouxsie Downs, titled "A New Generation for Nuclear Energy," Farnsworth said, "We'll be talking about the revival of the atomic future promised to us by our grandparents. We're also covering how we come into play in this future."
Downs and Farnsworth first met by being featured in the book "2 Billion Under 20: How Millennials are Redefining Success, Breaking Down Barriers, and Changing the World!" After discovering a mutual interest in nuclear technology, they cofounded the company Farnsworth Downs Technology.
The collaborative venture aims to bring small, modular molten salt reactors to fruition. Once fully developed, the reactors will not only reduce the cost of power and the load on current power infrastructure, but will also generate potentially life-saving medical isotopes by processing the byproducts. Medical isotopes are used in diagnostic imaging and to treat disease.
Farnsworth Downs recently placed third in Mines' first Student Business Competition and was selected to enter South Dakota's Governor's Giant Vision Competition to be held April 15.
Farnsworth first became interested in nuclear fusion during his sophomore year of high school in Newcastle, Wyo. By the time he was in his junior year, he became the first person in the state, and one of only a handful in the country, to achieve nuclear fusion – a feat that earned him a place at several national science competitions and widespread media acclaim.
As an electrical engineering major at Mines, Farnsworth continues to participate in research projects that span from the oilfields of Wyoming to deep underground at the Sanford Underground Research Facility.
His cofounder, Downs, helped start TinkerMil, created STEM education programs in northern Colorado and developed landmine detection hardware.
TEDxYouth@MileHigh focuses on leadership and innovation for youth, spotlighting a dozen big ideas in education, science, health, technology, entrepreneurship and sustainability. To see the livestreaming TEDx event, visit http://livestream.com/tedx/events/3945415. To learn more about Farnsworth Downs Technology, visit http://www.farnsworthdowns.com/.
###
About SDSM&T
Founded in 1885, the South Dakota School of Mines & Technology is a science and engineering research university located in Rapid City, S.D., offering bachelor's, master's and doctoral degrees. The university enrolls 2,798 students from 45 states and 39 foreign countries, with a student-to-faculty ratio of 14:1. The SD School of Mines placement rate is 98 percent, with an average early-career salary for graduates of $65,600, according to the 2014-2015 PayScale report. Find us online at http://www.sdsmt.edu, on Facebook at https://www.facebook.com/sdsmt and on Twitter at https://twitter.com/sdsmt.