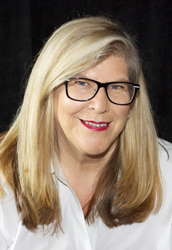 I hope to bring new ideas and to effectively expand CFHI's impact in the community.
San Francisco, CA (PRWEB) April 07, 2015
Child Family Health International (CFHI), a nonprofit organization that provides community-based Global Health Education Programs for health science students and institutions, has appointed Julie Wuest to its Board of Directors.
Julie has spent the majority of her career in the technology sector. She currently works as a Senior Learning Management System Consultant. She became interested in nonprofit fundraising through a close friend. "For ten years, I have followed [my friend's] work and have gotten to take some seminars with her about fundraising. I was deeply impacted by the profound results that the fundraising model achieved. I've been interested in implementing this fundraising model at CFHI," said Julie.
As a new Board member, Julie is excited to execute ideas with Dr. Evaleen Jones, CFHI's Founder and Director of External Relations. "Dr. Evaleen and I have come together with some new ideas with branching out into local communities to nurture tomorrow's leaders," said Julie. "I get to use my creativity to have a real impact on the lives of these students. It's cool to have that kind of the involvement with the community."
With her professional expertise, Julie makes an excellent board member who can apply her knowledge of donor participation and operations process in supporting CFHI. "I hope to bring new ideas and to effectively expand CFHI's impact in the community," said Julie. "From a nonprofit standpoint and any kind business, it's all about having a deep impact on the community served."
###
Founded in 1992, CFHI (http://www.cfhi.org) is a non-government organization (NGO) operating at the grassroots level to provide transformative global health education experiences and community empowerment in underserved communities around the world. CFHI offers 20+ Global Health Education Programs designed to broaden students' perspectives about global health - as well as a variety of community health initiatives and projects - in developing countries including Bolivia, Ecuador, India, Argentina, Mexico, Uganda and South Africa. More than 8,000 students have participated in CFHI programs to date. CFHI has been granted Special Consultative Status with the Economic and Social Council of the United Nations (ECOSOC).