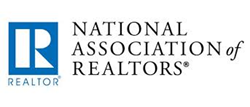 investment home sales fell 7.4% to an estimated 1.02 million in 2014 from 1.10 million in 2013.
Chicago, IL (PRWEB) April 06, 2015
Lenders like Peoples Home Equity were intrigued by a recent report stating that vacation home sales are at record levels.
The National Association of Realtors released a report on April 1st titled "Vacation Home Sales Soar to Record High in 2014, Investment Purchases Fall" which states that "vacation-home sales catapulted to an estimated 1.13 million last year, the highest amount since NAR began the survey in 2003." In total, Vacation sales grew 57.4% from 717,000 in 2013.
Lawrence Yun, chief economist at the National Association of Realtors weighed in and said "Affluent households have greatly benefited from strong growth in the stock market in recent years, and the steady rise in home prices has likely given them reassurance that real estate remains an attractive long-term investment." This is true, luxury home sales. Especially vacation home sales and prices have a strong correlation with stock market indices.
Interestingly, as more individuals purchased vacation homes, others deferred purchasing investment homes, "Vacation-home sales accounted for 21 percent of all transactions in 2014, their highest market share since the survey was first conducted." Meanwhile, investment home sales fell 7.4% to an estimated 1.02 million in 2014 from 1.10 million in 2013.
Another interesting fact, The median sales price of both vacation and investment homes declined in 2014. The median vacation home price was $150,000, down 11.1 percent from $168,700 in 2013.
If interested in purchasing a vacation home this spring realize that demand for home purchases is rising. In addition, Federal Reserve policy concerning interest rates is will change and rates will rise, Peoples Home Equity is expecting this to occur between June and September. Thus, prospective home buyers should at the very least get pre-approved for a home loan before both home prices and mortgage rates rise due to demand.
If in need of a mortgage, consider speaking to a Peoples Home Equity loan officer today at: 262-563-4026