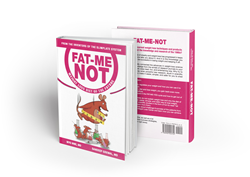 Sodas don't just make you heavier, they cause you to experience inflammation throughout the body
Rock Hill, South Carolina (PRWEB) April 14, 2015
Soda sales are at their lowest levels in a decade, according to a key report released this week by industry analysts that showed diet brands taking the hardest hit. More and more Americans are turning away from highly-sweetened or even reduced-calorie colas, the report concluded, many over concerns about artificial sweeteners.
As reported by Fortune Magazine Thursday, this year's volume drop of 0.9% is the tenth such decrease since the industry's highest historical sales in 2004. The figures are released each year by Beverage Digest, which found diet soda took a consistent drumming across the board.
Weight loss expert and author Dr. Myo Nwe discourages patients from over-indulging on sodas, but doesn't rule it out as an occasional treat. "I have non-diet cola myself two or three times a week. Just not all day, everyday."
"Sugary drinks can drive very fast weight gain, which causes inflammation and leads to greater and greater fatigue," she continues. "Americans are waking up and beginning to better comprehend just what they're ingesting, yet we're still historically heavier than ever."
"Everybody has certain food and drink indulgences they prefer, which is why portion control is really at the heart of the matter. You can indulge, just don't overdo it."
Dr. Nwe, an internal medicine specialist and a double board certified physician by American Board of Obesity Medicine and Internal Medicine. Along with Dr. Sandeep Grewal, also an internal medicine specialist, she developed a portion control weight loss system that "helps dieters keep their meals in check."
The Slimplate Weight Loss System utilizes precisely measured kitchenware that clearly demonstrates proper portion control for meats, vegetables, snacks and even soups and beverages. Users are encouraged to ease into a healthier diet rather than suddenly upsetting their routine.
"We found that jarring people's eating routine by having them suddenly adopt a healthy diet lead to people not sticking with the program. It was too much of a change too quickly," Nwe explains, "so we adjusted the entire system to be more gradual and forgiving."
She also says they specifically designed the system to fit in well at any dinner table, featuring "high-quality plates, bowls, saucers and even flatware that are both durable and visually appealing."
Nwe is also the author of the weight loss guide "Fat Me Not," which takes a hard look at the science involved with weight management and dieting. There she writes about the "vicious cycle of weight gain and ever-increasing fatigue."
"Sodas don't just make you heavier, they cause you to experience inflammation throughout the body. This slows us down by causing greater and greater fatigue. So we sit back and pop open another soda."
When Dr. Nwe herself indulges in a soda, she says she limits it to 8-ounces. "I have something else to snack on, like wholegrain crackers, nuts, cheese, or even potato chips with soda drinks. In other words, I only drink soft drinks as a special drink snack."
The drop in soda sales in the past year, according to the industry report, was most noticeable among diet brands. Diet Coke, for instance, fell 6.6% in just one year, while energy drinks like Monster and Red Bull each saw increases of over 6%.
"It's certainly good news for America's waistline that fewer and fewer of us are buying this sugar water, yet sodas still remain the engine of obesity in this country. They are the most common culprit, one that repeatedly undermines our weight management goals," Nwe writes.