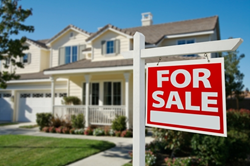 Homeowners should consider putting away their calendars that show when their family will be gone.
Chicago, IL (PRWEB) April 07, 2015
When homeowners have an open house, The Federal Savings Bank knows they're excited to show their abode to first-time home buyers and other house hunters. While they are willing to welcome buyers into their homes, they are also opening themselves up to theft. Without their watchful eyes, homeowners may be at risk for crime during open houses unless they ensure their homes undergo proper security measures.
Four Tips To Secure A Home During An Open House
1. Keep remotes and keys
As homeowners return to their house, they may leave their garage openers on the table or car keys on a key holder. Since these remotes could be within reach for thieves, make sure these are held rather than left out during an open house.
2. Put away household calendars
When thieves target a house, they want the home to be unoccupied, which is why they may look for signs that homeowners are away. Thieves may canvass open houses looking for family calendars that show when they will not be inside the house. Homeowners should consider putting away their calendars that show when their family will be gone.
3. Hide important documents and pictures
If homeowners have a safe, they should store personal documents and identification card. When identity thieves have proof of identify like Social Security cards, they could open up new lines of credit and damage the victim's credit history. Homeowners should also hide pictures of themselves or their children to enhance their privacy.
4. Check to make sure windows and doors are locked afterward
Once all house hunters have left the home, homeowners should inspect all doors and windows to ensure they are fully shut after a showing and prevent unauthorized entry. Some thieves may visit open houses and determine whether there are valuables inside before returning to steal these items. If homeowners are not living in the house or are far away, they could instruct their real estate agents to check windows and doors as they leave the property.
By making sure their valuables are out of sight, homeowners can minimize the risk of theft and burglary that could happen during or after an open house.
Homeowners thinking of selling their homes can contact The Federal Savings Bank, a veteran owned bank, to learn more about a low rate mortgage and more.