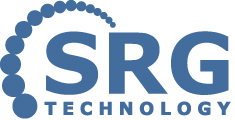 It is extremely gratifying when hard work is rewarded, and to be recognized as a finalist for the prestigious Codie Awards is a true honor.--Neil Sterling
Washington, DC (PRWEB) April 08, 2015
SRG Technology LLC, (SRGT) software solutions company, in partnership with EDmin, Inc., longtime provider of learning and accountability solutions, has built and deployed a leading-edge application for the education marketplace, announced that its product IMPROVE powered by Blender™, was named a finalist for the 2015 SIIA Education CODiE Awards for Best Student Assessment Solution. The SIIA CODiE Awards are the premier award for the software and information industries, and have been recognizing product excellence for 29 years. The awards have over 85 categories and are organized by industry focus of Content, Education and Software.
This year's program features 28 Education categories, several of which are new or updated to reflect the latest industry trends and business models. All winners will be announced during a special awards dinner at the nation's leading education technology conference, the Education Industry Summit, in San Francisco on May 5. The announcement will also be live streamed.
IMPROVE powered by Blender™ is a groundbreaking learning platform and assessment suite that enhances classroom instruction by providing relevant, actionable data for teachers. IMPROVE powered by Blender™ is a collaborative effort between two of the country's most innovative ED tech and assessment companies. It is designed to drive performance improvements though enhanced data collection analysis and personalized recommendations. IMPROVE powered by Blender™ provides a personalized approach to teaching and learning.
"Schools collect an abundance of data -- assessments, student information, attendance, etc. But most of that that information isn't really used to improve teaching and learning," said Neil Sterling, CEO of SRGT. "IMPROVE is a 'smart' assessment system. It makes data useful, empowering teachers and administrators with the tools they need to drive meaningful improvements."
"This year's finalists are breaking ground with new business models and innovative products. We are pleased to recognize the best in educational technology with these 157 products," said Karen Billings, vice president of the SIIA Education Technology Industry Network. "I look forward to honoring them all in May at the Education Industry Summit." Details about each finalist are listed at siia.net/codies/2015/finalists.asp.
About SIIA
SIIA is the leading association representing the software and digital content industries. SIIA represents approximately 800 member companies worldwide that develop software and digital information content. SIIA provides global services in government relations, business development, corporate education and intellectual property protection to the leading companies that are setting the pace for the digital age. For more information, visit http://www.siia.net. The Education Technology Industry Network (ETIN) of SIIA serves and represents more than 200 member companies that provide educational software applications, digital content, online learning services and related technologies across the K-20 sector. The Division shapes and supports the industry by providing leadership, advocacy, business development opportunities and critical market information. For more information on ETIN of SIIA, visit siia.net/etin.
About SRG Technology
SRG Technology (SRGT) is a software solutions company founded in 2007 based in Fort Lauderdale, FL, with an office in Atlanta, GA. SRGT developed Blender™, a suite of cutting-edge software solutions designed to drive performance improvements through enhanced data collection and analysis, personalized recommendations and the creation of individualized action plans. SRGT is poised to set the benchmark for innovative, disruptive technology solutions, which elevate performance, increase productivity, and make a difference in our daily lives. Blender™ will drive performance improvements across a wide variety of industries and is already making a difference in the K-12 education, healthcare and maritime security markets.