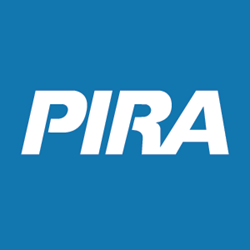 Last week's commercial stock increase brings the stock surplus versus last year to a new high.
New York, NY (PRWEB) April 07, 2015
NYC-based PIRA Energy Group believes that the year-on-year U.S. commercial stock surplus has likely peaked for now. In Japan, crude runs blipped higher, but stocks built off record lows. Elsewhere, Saudi Aramco raised May formula prices to Asia. Specifically, PIRA's analysis of the oil market fundamentals has revealed the following:
U.S. Stock Surplus Likely at its Largest Point for Now
Last week's commercial stock increase brings the stock surplus versus last year to a new high. With last year's profile of big stock increases over the next five weeks, we have probably seen the high for the surplus for now.
Japanese Crude Runs Higher but with a Crude Stock Build
Crude runs blipped higher and into better alignment with our turnaround schedules. Crude imports rose such that stocks built off record lows. Finished product stocks drew. The indicative refining margin remained strong.
Aramco Differentials Announced, Asia Raised
Saudi Arabia's formula prices for May were just released. European and U.S. differential adjustments were mixed and seen as minor. European differentials were tweaked higher on the lightest and heaviest grades, and cut marginally on Arab Light. U.S. differentials were lowered on Arab Extra Light and Light and raised on Arab Heavy. Differentials to Asia, however, were raised more significantly and across the board. The adjustments for all regions are seen as keeping in step with refiner demand for crude and downstream profitability.
U.S. LPG Prices Fall on Rising Stocks, Lower Demand
A larger-than-expected build in LPG stocks sent prices falling faster than crude oil last week. May propane futures fell 5% in Mt Belvieu and 7% in Conway, where (PADD II) inventories are 50% higher than a year ago. Butane lost 1.6¢ on the week in Mont Belvieu to settle just above 63¢/gal. Ethane lagged far behind the 4.6% increase in natural gas prices, but managed to add less than one percent to settle at 17¢/gal (May).
Ethanol Stocks Fall for the Fourth time in Five Weeks
U.S. ethanol output declined slightly the week ending March 27, falling to 952 MB/D from 953 MB/D in the preceding week. Ethanol inventories declined in all five PADDs the week ending March 27 for the first time since September 2013. In total, stocks fell by 770 thousand barrels to a ten-week low 20.5 million barrels.
The information above is part of PIRA Energy Group's weekly Energy Market Recap - which alerts readers to PIRA's current analysis of energy markets around the world as well as the key economic and political factors driving those markets.
Click here for additional information on PIRA's global energy commodity market research services.
CONTACT:
PIRA Energy Group
3 Park Avenue, 26th Floor
New York, NY 10016
212-686-6808
sales(at)pira(dot)com