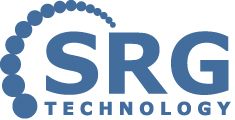 It is a great honor to be recognized by the CODiE Awards for our work in improving healthcare. TopCare Powered by Blender™ is poised to make big changes for providers, care teams and patients, and we are proud to be driving that.--Neil Sterling
WASHINGTON, D.C. (PRWEB) April 08, 2015
SRG Technology LLC. (SRGT), a software solutions company, announced that TopCare powered by Blender™ was named a finalist for the 2015 SIIA CODiE Awards for Best Health & Medical Information Solution. Finalists represent the information industry's best products, technologies, and services created by or for media, publishers, and information services providers.
The Software & Information Industry Association (SIIA), the principal trade association for the software and digital content industries, announced SRGT one of 92 CODiE Award content finalists across 25 categories.
SRGT, in partnership with the Massachusetts General Hospital Lab of Computer Science (MGH LCS), the premier research and development organization in health care, has built and deployed a leading-edge application for the health care industry. Handling of complex and voluminous data, customization, flexibility, visual representation, personalization, and a focus on personalized patient improvement plans, are the signatures of the new system. The leading edge Population Health Management (PHM) application is called TopCare powered by Blender™.
MGH LCS and SRGT share a common vision - that "big data" being collected in health care must be used to drive practical, real-life clinical improvements for doctors, nurses and patients. TopCare powered by Blender supports the goal of effectively improving health care and the associated costs nationwide. The new system tackles the taming of overwhelming streams of unusable data, replacement of cumbersome and inaccessible technologies, and removing the data collection and patient record disconnects that plague the health care industry.
"TopCare is a comprehensive, integrated PHM system that enables a continuous cycle of outcome improvement," said Neil Sterling, CEO of SRGT. "The truly flexible and cutting-edge Blender™ technology, combined with more than a decade of PHM research from one of the finest, most respected healthcare research and development organizations in the nation -- the Massachusetts General Hospital's Lab of Computer Science -- makes TopCare very special."
"The CODiE Awards competition was extremely competitive this year and our finalists set the standard for innovation and quality in the media, publishing and information service markets," said Mike Marchesano, Managing Director of ABM and the SIIA Content & Information Services Division (CISD). "Each and every finalist should be commended for their innovation and market-leading products and services. I look forward to seeing them all at the ABM & Information Industry Summit in June."
The SIIA CODiE Awards are the industry's only peer-reviewed awards program. The first round review of all nominees is conducted by media, publishing, and information services executives with considerable industry expertise, including members of the industry, analysts, media and bloggers, and bankers and investors. The judges are responsible for selecting the CODiE Awards finalists. SIIA members then vote on the finalist products and the scores from both rounds are tabulated to select the winners.
Details about each finalist are listed at http://siia.net/codies/2015/finalists.asp.
About the SIIA CODiE™ Awards
The SIIA CODiE™ Awards, originally called the Excellence in Software Awards, were established in 1986 by the Software Publishers Association (SPA), now the Software & Information Industry Association (SIIA), so that pioneers of the then-nascent software industry could evaluate and honor each other's work. Since then, the CODiE Awards program has carried out the same purpose – to showcase the software and information industry's finest products and services and to honor excellence in corporate achievement.
About SRG Technology
SRG Technology (SRGT) is a software solutions company founded in 2007 based in Fort Lauderdale, FL, with an office in Atlanta, GA. SRGT developed Blender™, a suite of cutting-edge software solutions designed to drive performance improvements through enhanced data collection and analysis, personalized recommendations and the creation of individualized action plans. SRGT is poised to set the benchmark for innovative, disruptive technology solutions, which elevate performance, increase productivity, and make a difference in our daily lives. Blender™ will drive performance improvements across a wide variety of industries and is already making a difference in the K-12 education, healthcare and maritime security markets.