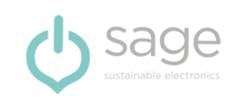 Thanks to Sage for their truly charitable work. The project would not have been possible without their generous donation of software and technical skill.
Columbus, Ohio (PRWEB) April 08, 2015
Sage Sustainable Electronics LLC has announced a partnership with Liberty Presbyterian Church and Educate Honduras to provide refurbished laptops for Honduran schoolchildren. An initial donation of seventeen laptops from the parishioners of Liberty Presbyterian Church will establish a computer lab in El Quebracho, Honduras. Sage donated refurbishment services, data cleansing and new Microsoft software to ensure the new lab is equipped with high quality machines that will provide a "new-device" user experience.
This philanthropic collaboration was organized by Len Zuga, a technology author, electronics analyst, and anti e-Waste activist in Columbus. Dissatisfied with common wasteful practices in handling used electronics, Zuga has worked for years to improve access to responsible recycling in the Columbus community, personally collecting many devices.
"Thanks to Sage for their truly charitable work," said Zuga. "The project would not have been possible without their generous donation of software and technical skill," he said. Elizabeth Wourm of Educate Honduras said of the collaboration, "I have no words to express our gratitude. This is such an incredible partnership, and such beautiful evidence of the ways in which God weaves lives and hearts together to accomplish His purposes. The students in Honduras will be blown away."
The donation is the most recent effort of Sage's GoodTogether program. According to Sage President Jill Vaske, two-thirds of all business computers recycled for raw materials are still operational. "Our goal is to connect older working technology that might otherwise go to waste with individuals that desperately need access to the internet," Vaske said. Four billion people are offline in the global economy where being connected is a virtually condition of success.
Vaske explained that the Sage GoodTogether program is designed to refurbish and distribute corporate hardware donations to non-profit beneficiaries, or to remarket earmarked hardware for value recovery that can generate cash. "Many businesses use our value recovery services to fund the refurbishment and donation of hardware," she noted. "Others prefer that we sell their surplus, and donate the cash instead of the hardware." As a Microsoft Authorized Refurbisher, Sage includes genuine Microsoft software with all PC donations.
Companies participating in GoodTogether donations are able to specify their charity of choice, or can support one of the GoodTogether non-profit partners, including Habitat for Humanity, the Illinois Technology Foundation, and Globe International Educate Honduras. Sage works with donors to develop programs that align with their company strategy for corporate social responsibility (CSR), and that maximize the impact of every donation.
About Sage Sustainable Electronics
Sage is a next-generation IT Asset Disposition company working with companies nationwide to conveniently and professionally transition their used electronics for further use by themselves or others, and as a last and final resort, recycling. Sage's mission is to make the world more sustainable by extending the life of used electronics.
For more information, please visit http://www.sageGoodTogether.com or http://www.sageSE.com.
About Educate Honduras
Educate Honduras is a mission of Elizabeth Wourms, working under Globe International, an inter-denominational mission agency. Educate Honduras seeks to provide financial sponsorship for any child in El Quebracho, Honduras who desires to attend high school and thereby break the cycle of generational poverty. Ms. Wourms envisions replicating the project model in other Central American sites over the next 5-10 years. For more information, please visit http://www.globeintl.org/missionaries/educate-honduras/
About Liberty Presbyterian Church
Liberty Presbyterian Church is located in Delaware, Ohio, and has an active mission program supporting local, national and international missions. For more information, please visit http://www.libertybarnchurch.com.