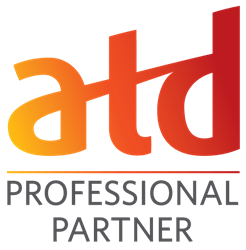 Your mission is simple: To grow the business you must build the acumen.
St. Petersburg, Fla (PRWEB) April 09, 2015
Paradigm Learning, a leader in developing business-savvy and strategically aligned employees, is bringing a business critical mission to all L&D and HR leaders at the ATD 2015 International Conference & Exposition (Orange County Convention Center, Orlando, May 17–20).
A company known for its world-class business acumen training experience, Paradigm Learning leads the industry in creative, innovative and effective training for learners around the world and across generations. With its award-winning business acumen simulation that yields countless success stories, Paradigm Learning is sharing the mission that has been accomplished by over 1.5 million alumni to date.
The mission, should you choose to accept it, is to grow the business by building the acumen.
Paradigm Learning is challenging all HR and L&D leaders to come to booth #1103 at ATD to discover the tools to accomplish this mission.
Booth #1103 will be home to some of Paradigm Learning's expert thought leaders, ready to talk about the value of business acumen, what it means to an organization, and how to implement effective business acumen training.
This is an exclusive opportunity to spend time with Paradigm Learning professionals and ask in-depth questions about employee and leadership development in business acumen and strategic alignment.
Share your knowledge and insights with Paradigm Learning's short, leadership development initiative survey. Paradigm Learning is always gauging the pulse of industry trends and values your voice and input.
Be sure to stop by Paradigm Learning's ATD booth #1103 to ask questions, take a quick survey, and accept the business-critical mission. Anyone who accepts the mission Paradigm Learning sets forth will be given the opportunity to spin the Paradigm Prize Wheel for a chance to win exciting prizes.
To reserve a time at the show, click here: http://bit.ly/1E7iWPX or contact Paradigm Learning directly at ParadigmLearning.com or at 727-471-3170.
About Paradigm Learning:
Paradigm Learning amplifies the business acumen and strategic alignment of leaders, managers, employees and sales teams to achieve real business results. Our award-winning business games, simulations and Discovery Maps® empower learning and development leaders to revolutionize their organizations. http://www.ParadigmLearning.com