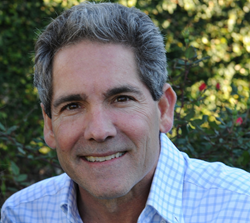 Apple Pay is a great option for people who want to make in app or in store purchases, but it isn't currently available as a form of payment on websites—and that's a major missed opportunity.
Tampa Bay, FL (PRWEB) April 08, 2015
According to a recent report from InfoScout and PYMNTS.com, Apple Pay usage rates have only reached 15% since its October, 2014 launch. (1) With online retail sales continuing to achieve steady year-over-year growth, (2) transaction dispute practice eConsumerServices evaluates the potential implications of security-enhanced payment methods such as Apple Pay on the future eCommerce landscape.
Apple Pay and similar services—such as Google Wallet and Samsung Pay—allow users to make in app purchases with a single tap as well as point-of-sale purchases using near field communication (NFC) between a smartphone and the merchant's terminal. Beyond the convenience and speed of using a smartphone for purchases, Apply Pay offers enhanced privacy and security features. Rather than storing a user's credit card number on the mobile device, Apple Pay assigns a unique Device Account Number that is encrypted and stored in a Secure Element; this shields the credit card details from merchants and cashiers, as well as from potential operating system hacks. Apple's Touch ID fingerprint scan provides an added level of security, ensuring that only the owner of the device can make purchases via Apple Pay.
Yet despite these advantages, the InfoScout/PYMNTS survey found that only 6% of eligible iPhone owners are regularly using Apple Pay as of March, 2015; another 9% report having tried it but aren't currently using it. Among those who have never used Apple Pay, 37% said they don't have a reason to change their current payment method, 31% are unfamiliar with how the system works, 15% expressed security concerns, 11% said they had never heard of Apple Pay, and 5% reported that they were unable to register with the service. (1)
Gary Cardone, CEO of eConsumerServices, predicts that Apple Pay will continue to gain new users but is unlikely to replace traditional payment methods in the near future. "Apple Pay is a great option for people who want to make in app or in store purchases, but it isn't currently available as a form of payment on websites—and that's a major missed opportunity," said Cardone. To illustrate his point, he cites the steadily growing percentage of online retail sales (2) and the fact that a much higher proportion of consumers shopped online than in stores during the past holiday season's biggest shopping days: 48% shopped online versus 26% in stores on Black Friday, and 61% shopped online versus 9% in stores on Cyber Monday. (3)
Cardone feels that security concerns—or lack thereof—have also contributed to the slow rate of adoption for Apple Pay. He references the 15% of eligible iPhone owners who are not using Apple Pay due to "security concerns," (1) as well as reports showing that fraud accounts for 6% of Apple Pay transactions—compared to 0.1% of card-swipe transactions—due to issues with some banks' security protocols and card verification processes. (4) Cardone also notes that a Wall Street Journal segment reports that many consumers simply aren't concerned about the potential for fraudulent charges with traditional payment methods, due to a lack of understanding about the true repercussions. (5) He attributes this to consumers' confidence in their card providers' zero-liability policies and ability to catch fraudulent transactions before they post, and their security in knowing that they can file a credit card chargeback in the case of identity theft. As a result, these consumers don't currently see a compelling need for security-enhanced payment methods.
Regardless of whether consumers use Apple Pay, traditional magnetic swipe cards or the new chip-and-PIN cards, Cardone predicts that credit card disputes won't go away anytime soon. He notes that while security-enhanced payment methods may ultimately prove to help reduce identity theft fraud, consumers will still rely on transaction disputes and chargebacks for other purchase-related issues, such as when an order is not received, a product is defective, or the customer is overcharged or double-billed. In all of these cases, eConsumerServices will continue to support consumers and merchants with dispute resolution services that are available for any credit card transaction, no matter whether the shopper used a magnetic swipe card, chip-and-PIN card or Apple Pay.
"At eConsumerServices, we are fully dedicated to consumer satisfaction. In fact, we guarantee it," says Cardone. "I believe we offer the most efficient and cost-effective solution for consumers and merchants to achieve a mutually acceptable dispute resolution—without the lengthy delays or the direct and trickle-down costs associated with chargebacks."
To learn more about eConsumerServices and its transaction mediation services, or to submit a claim for any purchase made online or over the phone, visit http://www.econsumerservices.com.
About Global Risk Technologies and eConsumerServices:
Global Risk Technologies is most known for its role in payment processing solutions that cater to each side of the value chain: Chargebacks911.com and eConsumerServices.com. The firm is headquartered in Tampa Bay, Florida, with offices in Ireland and Atlanta. They have approximately 350 employees worldwide, and currently manage over 150MM in transactions each month, with clients located in the U.S. and Europe.
eConsumerServices focuses on the cardholder or consumer in order to encourage transactional resolution before it progresses to a chargeback. The company caters to the B2C (business-to-consumer) sector of Global's initiative, in working to realize greater standardization and increased efficiency within the payments industry. eConsumerServices is an online mediation service that works to effectively and efficiently resolve transaction issues between merchants, consumers and banks. For more information, visit http://www.eConsumerServices.com.
1. PYMNTS. "Apple Pay Adoption: Improving, But Still a Long Way to Go"; PYMNTS News; March 19, 2015. pymnts.com/in-depth/2015/apple-pay-adoption-improving-but-still-a-long-way-to-go/.
2. U.S. Census Bureau. Quarterly Retail E-Commerce Sales 4th Quarter 2014; February 17, 2015. www2.census.gov/retail/releases/historical/ecomm/14q4.pdf.
3. Anselmi, Dave. "2014 Holiday Shopping Season Trends Survey"; Clustrix blog; March 10, 2015. blog.clustrix.com/2015/03/10/2014-holiday-shopping-season-trends-survey-results/.
4. Gokey, Malarie. "Fraudsters Exploit Weak Bank Security Process to Add Fake Cards on Apple Pay"; Digital Trends; March 14, 2015. digitaltrends.com/mobile/apple-pay-fraud-fake-credit-cards/.
5. "The Ins and Outs of Returns Season." The Ins and Outs of Returns Season. N.p., 31 Dec. 2014. Web. 30 Mar. 2015. wsj.com/video/the-ins-and-outs-of-returns-season/51B17FE0-FEA6-4C10-A243-97E941310531.html.