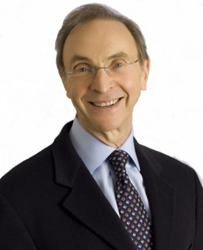 Birmingham, MI (PRWEB) April 07, 2015
Dr. Joseph R. Nemeth, D.D.S. & Associates is expanding his Detroit practice by welcoming patients with receding gums from Birmingham, MI. Dr. Nemeth is excited about what this opportunity means to people in the area because they can now visit a periodontist, which is the branch of dentistry specializing in gum disease. Many of those who struggle with chronic sensitive teeth have undiagnosed recession. Thankfully, with proper treatment, recession does not have to be a lifelong condition. Dr. Nemeth performs the Chao Pinhole® Surgical Technique (PST™), a minimally-invasive substitute for traditional surgery and gum grafts.
Gum recession is the progressive pulling away of gums from the roots of teeth. Initially the disease is painless, but as it progresses it becomes increasingly more noticeable. Teeth become sensitive to temperature and sweets because exposed roots do not have the same enamel coating that teeth have. Cavities often form in cases of receding gums in Birmingham, MI, because the roots cannot hold up as well against plaque and bacteria. Eventually the problem worsens until teeth must be extracted. However, PST™ is available to reverse recession. Dr. Nemeth uses PST™ to gently reposition gums to once again cover the roots.
Patients around the country have found help with their sensitive teeth and have simultaneously improved their oral health. PST™ delivers immediate visible results because Dr. Nemeth moves gums into a healthier placement without grafts, cutting or stitches. He simply creates a tiny pinhole in the affected area and works through the hole to lift and move gums. They quickly heal into place and patients find that the discomfort is so minimal that it does not distract them from their typical activities. Often, one appointment is enough to put a stop to sensitive teeth and restore healthy gum lines.
Anyone suffering from receding gums in Birmingham, MI, is welcome to visit Dr. Nemeth's website to learn more. Dr. Nemeth provides a great deal of educational resources that are easy to understand so that anyone can get questions answered. Those who want more personalized help may also reach out to the practice by using the website contact page or by calling the office.
About the Doctor
Joseph R. Nemeth, D.D.S. & Associates is a periodontal practice offering personalized dental care for patients in Southfield, MI. Dr. Nemeth has been serving patients for over 30 years. He received his undergraduate degree from the University of Michigan Dental School, and completed graduate study in periodontics at New York University. Dr. Nemeth belongs to the one percent of dental professionals currently providing the Laser Assisted New Attachment Procedure (LANAP®), the first FDA-cleared laser procedure for gum disease and periodontal treatment. Dr. Nemeth is also a member of the American Academy of Periodontology, the North American Society of Periodontists, and the American Dental Society of Anesthesiology. To learn more about Joseph R. Nemeth, D.D.S. & Associates and their dental services visit their website at http://www.drnemeth.com/, or call 248-357-3100.