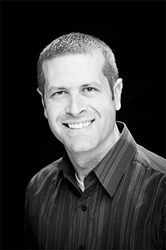 Kennewick, WA (PRWEB) April 07, 2015
Dr. Andrew T. Mohlman, of A Family Dental Center, is excited to announce that he is expanding his practice by now offering a modern treatment solution for receding gums. This serious condition affects most American adults at some point in their lives and once it occurs, the gums cannot be restored without proper treatment. In order to provide the help that so many need, Dr. Mohlman now offers a treatment called the Chao Pinhole® Surgical Technique (PST™), a groundbreaking way to address the condition without the need for traditional gum grafts. This new option allows patients to select a minimally invasive, effective treatment that delivers instant results when they visit Dr. Mohlman in Kennewick, WA. Even patients who suffer from anxiety find that they handle PST™ appointments without a problem.
Gum recession begins as a painless condition but over time it worsens and can lead to severe pain and even tooth loss. Rather than allowing recession to progress, patients are best served by seeking help from a dentist committed to minimally invasive procedures at the first sign of problems. A yellowish appearance by the gumline and hypersensitivity to temperatures and touch are symptoms that can suggest the tender roots are exposed. As roots do not have a protective layer of enamel, they tend to be more yellow in color and more sensitive than the tops, or crowns, of teeth and are more easily worn away. As recession progresses, the teeth begin to visibly appear longer and the gums dip lower around affected teeth than their healthier counterparts. The softer roots tend to get damaged, worn, and notched by toothbrushing.
After Dr. Mohlman diagnoses receding gums, he is often able to treat the condition using the Chao Pinhole® Surgical Technique. This procedure works by simply repositioning the existing tissues. Dr. Mohlman numbs his patient and then creates a tiny hole and his specialized instruments fit through that hole to gently move the receding gums into a healthier placement and collagen is used to stabilize the tissues. The procedure is performed with NO SCAPEL, NO STITCHES, and NO TISSUE TAKEN FROM THE ROOF OF THE MOUTH. Because of this, treatment is fast enough to accommodate even anxious patients and only very minor discomfort is present during healing. The gums attach quickly to their new position.
Those searching for a dentist in Kennewick, WA, who can help them with their recession, are welcome to schedule an appointment for a consultation with Dr. Mohlman. He also provides information on his website about this technique and other important topics.
About the Practice
A Family Dental Center is a general practice offering personalized dental care for patients in Kennewick, WA. Dr. Mohlman graduated at the top of his class from The Ohio State University College of Dentistry, and is a BYU alumni where he studied Communications. Dr. Mohlman believes in continuing education and is diligent about keeping up-to-date with the latest in dental technology, in order to provide his patients with the most comprehensive and advanced care. Dr. Mohlman invites anyone interested learning more about his practice or those looking to schedule a consultation to visit his website at http://www.afamilydentalcenter.com or call (509) 736-2318.