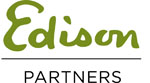 Lawrenceville, NJ (PRWEB) April 08, 2015
Edison Partners proudly announced today leading an $18 million Series C financing of Pixability. Boston-based Pixability is the leading premium video ad buying and marketing technology company that streamlines and programmatically optimizes campaigns for brands and agencies. Edison's $6.5 million investment will fuel international expansion and continued product innovation. The round was co-led with Jump Capital; existing investors, Point Judith Capital and QuadGraphics also participated.
According to eMarketer, U.S. digital video ad spend is projected to rise by 30 percent this year to $7.77 billion. As global brand marketers increasingly shift media allocations to online video, Pixability reduces the complexities that accompany growing platform fragmentation and ensures investments are optimized for results. The company currently has the greatest breadth and depth of Youtube management functionality in the industry, enabling faster campaign execution, better targeting and maximum performance.
"A sophisticated technology platform, unrivaled data assets, impressive campaign performance and a quality team combined to create a compelling investment thesis," said David Nevas, Principal at Edison Partners, who has joined Pixability's board. "We're excited about Pixability's differentiated market position and to partner with the team to capture the high-growth, data-driven video marketing opportunity."
Since 2012, Pixability revenue growth has doubled year over year. The world's best known brands rely on Pixability to run better video campaigns. "This milestone highlights Pixability's success and solidifies our value proposition in the video advertising ecosystem," said Bettina Hein, Pixability founder and CEO. "We're delighted to be partnering with Edison, as their deep industry perspective, expansive network and operating expertise will be instrumental in accelerating our growth."
Pixability marks Edison's twenty-third investment by its Interactive Marketing & Digital Media practice, which focuses on marketing and ad technology, data services, interactive entertainment and the social media economy. Notable exits include ACT! (Sage), Cadient (Cognizant), Dendrite (Cegedim), Vocus, and most recently, NetProspex (Dun & Bradstreet). Current investments include: Arkadium, Fishbowl, Lifebooker, Magnetic, MediaBrix, Motionsoft, Offerpop, Operative, RealMatch, Salsa Labs and Tracx.
About Pixability
Pixability, Inc. is an ad buying and video marketing platform for YouTube. Many of the world's top brands and agencies depend on Pixability's award-winning programmatic media technology for effective YouTube campaigns with complete transparency and reporting accuracy. Pixability enables media professionals to plan smarter placements, run faster campaigns, and see better results. Pixability is headquartered in Boston with offices in New York, San Francisco, Chicago, and London. For more information, please visit http://www.pixability.com
About Edison Partners
For 28 years, Edison Partners has been helping CEOs and their executive teams navigate the entrepreneurial journey and build successful companies. Through the unique combination of expansion capital and the Edison Edge platform, consisting of strategic advisory, the Edison Director Network, and executive education, Edison employs a holistic approach to nurturing invention and creating value for growth stage businesses ($5 to $20 million in revenue) in financial technology, healthcare IT, enterprise IT, and interactive marketing industries. Edison investment objectives also include: buyouts, recapitalizations, spinouts and secondary stock purchases.
Edison's active portfolio has created aggregate market value exceeding $5 billion. Its long-tenured team, based in Lawrenceville, NJ, New York, NY, McLean, VA and Cleveland, OH, manages $928 million in assets throughout the eastern United States.