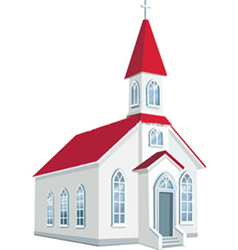 Text communication isn't just for small businesses anymore. Churches are now open to mainstream marketing methods.
Jamestown, NY (PRWEB) April 09, 2015
Top text marketing provider, Slicktext.com recently released an infographic detailing the best ways churches can use text communication to increase attendance and heighten a sense of community. This infographic examined the close relationship between the effectiveness of text communication and the overall response to mobile usage as a whole.This infographic also listed out general facts about text messaging as an information sharing method.
It has been concluded that 85% of mobile users find text communication increasingly more convenient than voicemail. On top of this, 98% of text messages sent out are opened immediately, versus only 22% of emails. With these two statistics alone, it can be proven that text correspondence is a successful way to reach a large amount of users in a short period of time, especially when compared to email marketing. To add to the case for text communication, Slicktext.com also observed that 78% of mobile users say they will read a text message long before they open an email. All signs point to text messaging as one of the most effective modern marketing methods.
Matt Baglia, founder and CEO of Slicktext.com, concludes that "Text communication isn't just for small businesses. Our team has seen a dramatic increase in the amount of churches that use our service as an information sharing tool. Some would agree that churches are even becoming big businesses themselves, and are now open to mainstream marketing methods." Matt Baglia and the Slicktext.com team have observed that text communication is the most effective way for churches, both big and small, to communicate with their congregation.
To view this infographic, visit the Slicktext blog. Slicktext.com regularly releases text marketing infographics, check back every month for more informative content.
Slicktext.com is a top text marketing provider. Give them a call today at 1.800.688.6290 to sign up for their text marketing service.