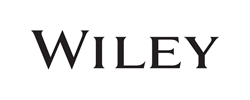 With the Live Code Sandboxes on Wrox.com, we have eliminated the need for complicated desktop tools, removing one of the biggest impediments to learning to code.
Indianapolis, Ind. (PRWEB) April 08, 2015
John Wiley & Sons Inc. today announces new online learning tools developed with Programmr, a leader in online coding technology, to innovate towards the future of mastering programming skills online. Wiley is launching the first set of interactive online Live Code Sandboxes on Wrox.com for some of Wiley's most popular Wrox programming books. The Wrox.com Live Code Sandboxes support all current popular technologies including HTML5, Javascript, jQuery, Java and Python, and no installation is required.
Wiley's Live Code Sandbox on Wrox.com, powered by Programmr, lets users tinker with and run any code listing in the Wrox book instantly – using only a web browser. The sandbox also enables users to easily assess their coding skills on a given topic without the need to install any technologies on their computer. With this paradigm shift to learning coding interactively, readers will be able to "learn by doing" by gaining a complete hands-on experience of the coding subject while reading the book.
Programmr is working towards being the future of online coding by taking the programming lab and putting it into the cloud so users can access the latest coding technologies from any browser. The first set of the Wrox.com Live Code Sandboxes cover topics including HTML5, Javascript, jQuery, Java and Python.
"We're very excited to work with Wiley to launch their interactive Live Code Sandboxes on Wrox.com" said Rajesh Moorjani, founder and CEO of Programmr. "We see this as a big step towards the future of online coding education where users can gain complete hands-on mastery of a subject right while reading the theory."
"We're delighted to launch these new interactive sandboxes that help students practice and improve their coding skills online," said Jim Minatel, Associate Publisher for Wrox. "The idea of adding a hands-on environment as a complement to our print or digital coding books is very novel and relevant at the same time. We are eager to see how our readers take to this innovative way of enhancing their programming skills. With the Live Code Sandboxes on Wrox.com, we have eliminated the need for complicated desktop tools, removing one of the biggest impediments to learning to code."
Features of the Wrox.com Live Code Sandboxes include:

Allowing users to run code listings from the associated Wrox book in a single click
The ability to edit, tinker with, recompile and run the code instantly for better understanding
Letting users assess their skills by attempting coding exercises on the given topic
Programmr's online coding technology allows users to code, compile and run any type of program or app completely online – console, web and mobile. It includes all of the primary features available in desktop IDEs like Eclipse such as runtime syntax highlighting, auto-complete and code folding. Programmr helps users master and assess their programming skills hands-on.
The first four Wrox.com Live Code Sandboxes include:

For additional information about the Wrox.com Live Code Sandboxes, please contact Rajesh Moorjani at rajesh@programmr.com or Chantal Kowalski at ckowalski@wiley.com.
About Wiley
Wiley is a global provider of knowledge and knowledge-enabled services that improve outcomes in areas of research, professional practice and education. Through the Research segment, the Company provides digital and print scientific, technical, medical, and scholarly journals, reference works, books, database services, and advertising. The Professional Development segment provides digital and print books, online assessment and training services, and test prep and certification. In Education, Wiley provides education solutions including online program management services for higher education institutions and course management tools for instructors and students, as well as print and digital content.
About Programmr
Programmr provides online coding technologies to enable students and enthusiasts to learn programming interactively, as well as assess their coding skills right in the browser. With Programmr's technology, not only can users code and run apps in a variety of technologies - like Ruby, Python, Android and iOS - online, but they can also test their skills by attempting browser-based challenges and contests on these popular technologies.
###
Press Contacts:
Chantal Kowalski
Wiley – Wrox.com
Publicity Manager
317-572-3492
ckowalski@wiley.com
Rajesh Moorjani
Programmr Technologies Inc
Founder & CEO
415-317-6820
rajesh@programmr.com