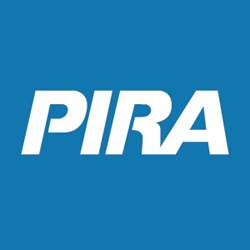 This month's price action in the physical market was relatively tranquil with only minor month-on-month changes.
New York, NY (PRWEB) April 08, 2015
NYC-based PIRA Energy Group reports that a cold March failed to spark gas price support. In Europe, a narrower gap is expected between spot (at a discount) and contract gas prices. In China, less demand growth and more pipeline gas is limiting the call on LNG. Specifically, PIRA's analysis of natural gas market fundamentals has revealed the following:
Cold March Fails to Spark Price Support
This month's price action in the physical market was relatively tranquil with only minor month-on-month changes. In some ways limited month-on-month cash price declines seem remarkable given the enlarging year-on-year storage surplus that once again showcased the underlying overall U.S. supply imbalance, especially the inadequacy of price-induced demand gains to date — with seasonal heating loads just beginning to diminish rapidly. While inventories are higher year-on-year in all regions, only Consuming Region West storage is above its respective five-year average. Moreover, the region will be under growing pressure to absorb more Rockies and WCSB supply given the displacement of those sources in the MW by additional Appalachia inroads. The backdrop points to broad bearish price and basis implications ahead.
Bullish Components Mount; Effects Will Be Limited
A narrower gap will exist between spot (at a discount) and contract gas prices due to newfound support for summer spot prices. Several more bullish fundamental components have been added to the list of reasons why a spot price collapse this summer is less likely to be in the cards. More demand growth, low stocks in Germany and Italy, firm 2Q maintenance in Norway, and a much riskier profile for incremental supply will all play a role in keeping spot prices from too much downside risk. However, PIRA refuses to believe that spot prices can remain above descending Russian gas prices for a sustainable period without buyers making a massive shift into more Russian gas buying and, as a result, fewer spot purchases.
Less Demand Growth and More Pipeline Gas Limits China's Call on LNG
One of the key factors in cascading spot prices for LNG has been the reluctance of China to jump into the fray, no matter how low the price. Chinese LNG imports have not seen much sustained growth over the past 12 months and the growth that has occurred is taking place among long-term contracts that are still well below full utilization. China appeared to staunch the LNG import bleed, with February volumes up by 8-mmcm/d year on year after several consecutive months of losses, but the fact that LNG import growth rates have been so sluggish in recent months is in no small part related to the surge in pipeline imports from Central Asia.
NYC-based PIRA Energy Group reports that German deferred prices rebounded in tandem with policy developments aimed at reducing CO2 in the power sector. In the U.S., March spot on-peak power prices in the western U.S. were little changed from February. In coal markets, soft Chinese demand and low oil prices are suppressing coal pricing. Specifically, PIRA's analysis of electricity and coal market fundamentals has revealed the following:
German C02 Plan Bullish for Off-Peak Prices
German deferred prices have rebounded in tandem with policy developments. Additional details on the "Action Programme on Climate Protection 2020,″ which aims at cutting extra C02 in the power sector, have recently emerged and hit specific older lignite units, with off-peak generation for these units becoming more expensive as of 2017. Note that the performance of these units is already currently under intense review, as load factors for these old units are already moving lower as a result of increasing renewable generation. The structure of the forward curve is starting to mirror a "tightening" of the off-peak balances in 2017 relative to 2016.
Western Grid Market Forecast: March 2015
Spot on-peak power prices in March were little changed from February levels with the largest deviation a decline of ~$1/MWh at SP15. April-September Columbia basin runoff projections have been reduced to 84% of normal. During April-September, NW hydro generation is expected to be 2.5 aGW below the prior year. As a result, we continue to look for strong implied heat rates at Mid-Columbia, averaging 11,000 Btu/kWh, up from 10,750 in last month's forecast. The call on gas-fired generation during the middle quarters of 2015 is also expected to rise in the Southwest with all of the gain occurring outside of California.
Soft Chinese Demand, Low Oil Suppressing Coal Pricing
FOB Newcastle (Australia) prices moved considerably lower in March on the weakness in imports and another wave of pricing cuts from domestic producers. Import demand in China and elsewhere is expected to remain soft over the next several months, keeping prices weak. Projected weakness in European coal demand will keep CIF ARA (Northwest Europe) pricing subdued, particularly when the Colombian supply chain normalizes. FOB Richards Bay (South Africa) prices will have the most difficulty gaining traction, as rebounding dry bulk freight rates and slowing import demand growth from India will force prices lower relative to CIF ARA and FOB Newcastle.
The information above is part of PIRA Energy Group's weekly Energy Market Recap - which alerts readers to PIRA's current analysis of energy markets around the world as well as the key economic and political factors driving those markets.
Click here for additional information on PIRA's global energy commodity market research services.
PIRA Energy Group
3 Park Avenue, 26th Floor
New York, NY 10016
212-686-6808
sales(at)pira(dot)com