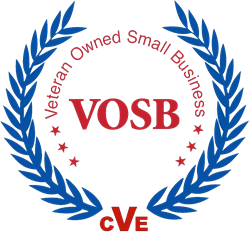 The company is focused on methane migration-capture-reuse, Ramon (Ray) Rivera, President
Melbourne, Florida (PRWEB) April 14, 2015
Diamond Scientific is a veteran owned business that provides solutions for a variety of applications, including environmental (e.g. reducing methane emissions), research, clinical, and hazardous situations, and is certified with both VOSB and HUBZone (Historically Underutilized Business Zones) certifications. The VOSB status is a formal certification verified by the US Department of Veteran Affairs (VA) to acknowledge the service of veterans and support in their business endeavors.
According to Rivera, the company is focused on methane migration-capture-reuse in an effort to make a positive contribution in reducing methane emissions, as methane is twenty times more potent as an atmospheric greenhouse gas than carbon dioxide. The company has introduced a number of exciting new products, including: mined gas vehicle fueling stations, bioremediation products able to remediate soil, sediments, and groundwater contaminated with chemical compounds, industrial vapor-water extraction equipment, solar spark flares to burn off flammable gases and gas analyzers used in biogas recovery and management.
"We will be representing a company that makes small to medium biogas-based fuel stations for compressed natural gas (CNG) vehicles, which will compliment are portfolio of; EPG remediation solutions, Provectus methanogen leachate treatment products, Solar Spark low SCFM flares, FAU-TDL flare emission analyzers, pneumatic pumps and LANDTEC GEM5000 gas analyzers," said Rivera.
Rivera is excited about the company's new products, and very grateful for the business opportunities afforded to veteran owned small businesses by the VOSB program. The company is listed under the name Diamond Systems on the government's System for Award Management (SAM) database -- an excellent resource for those wishing to source products and services from certified veteran-owned businesses, as well as businesses with other certifications.
To learn more about Diamond Scientific, its veteran-owned small business certification and its products, visit their website and that of their sister company, Viasensor.
About Diamond Scientific:
Diamond Scientific is a Veteran's Administration verified, Veteran-Owned Small Business (VOSB) and a HUBZone Certified Company providing field, fixed laboratory and portable products, environmental solutions, health care-clinical products and safety equipment. The company works with clinical, research, environmental, and hazardous applications. Areas of focus include Invetro-fertilization (IVF) laboratories, air and water quality testing, landfill-bio digester applications, safety equipment for toxic gas, national security, personal protection and brewery, food, and pharmaceutical sciences. The company has over 30 years of experience with environmental applications, representing US manufacturers who have ISO 9001, UL and certified safety standards for their products and solutions.
Contact:
Ramon Rivera
(321) 223-7500
http://www.DiamondSci.com
ramon(at)diamondsci(dot)com