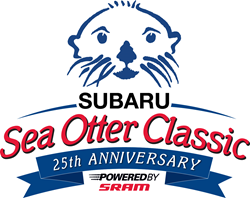 East Providence, Rhode Island (PRWEB) April 09, 2015
In all types of cycles, there is one critical factor – the weight of your bike! To achieve top sporting performance or simply enjoy a relaxed ride with no extra effort, igus' range of lightweight, self-lubricating, and long lasting iglide® plastic bearings increase service life and performance, without adding extra weight.
A standby of bike manufacturers for years, igus' range of fiber-strengthened plastic bearings, homogenously blended with solid lubricant, can be found in bike suspensions, dropper seat posts, pedals, brakes, derailleurs, and a number of other bicycle applications.
In addition to their light weight, iglide bearings are resistant against corrosion and have no ability to rust, dampen vibrations, and maintain a constant coefficient of friction, even while riding through dirt and water.
igus, also a sponsor of the Rocky Mountain racing team, will have a number of bicycle application using igus solutions on display at Sea Otter, in booth 376 – next to the main awards stage, and industry specialists will be on hand to give expert advice and technical support. To book an appointment with our technical experts at the festival, please visit http://www.igus.com/Fairs, and to learn more about igus solutions for the bicycle industry, visit our bikes page at http://www.igus.com/bicycle.
About igus®
igus® develops industry-leading Energy Chain® cable carriers, Chainflex® motion cables, DryLin® linear bearings and linear guides, iglide® plastic bushings, and igubal® spherical bearings. These seemingly unrelated products are linked together through a belief in making functionally advanced, yet affordable plastic components and assemblies. With plastic bearing experience since 1964, cable carrier experience since 1971 and Motion Cables since 1989, igus provides the right solution from over 100,000 products available from stock. No minimum order required. For more information, contact igus at 1-800-521-2747 or visit http://www.igus.com.