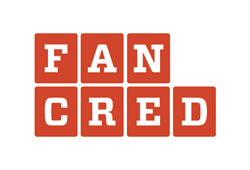 We are excited the Carolina Panthers, the first NFL team to join Fancred, see the value in using fan profiles to create meaningful relationships within the Panthers fan community on the app. -Fancred CEO, Hossein Kash Razzaghi
BOSTON, MASS (PRWEB) April 08, 2015
Fancred, the world's fastest-growing fan network, is pleased to announce the Carolina Panthers as its first NFL team partner. Through its official profile, the Panthers organization will engage a global network of active sports fans who have created their own fan profiles. In addition to providing access to exclusive content, promotions, news updates and behind-the-scenes photos on its profile, the Carolina Panthers will have the unique opportunity to personally engage many of the team's biggest and most devoted fans.
"The Carolina Panthers are paving the way when it comes to digital innovation and fan engagement," said Fancred's CEO, Hossein Kash Razzaghi. "We are excited that the first NFL team to join Fancred sees the value in using fan profiles to create meaningful relationships within the Panthers fan community."
For the 500 million sports fans on mobile daily, Fancred is the only app where they can build personalized fan profiles around their sports identities. The Fancred fan profile is where they declare allegiances to their favorite teams, and collect the moments, experiences, and opinions that define who they are as fans. For Fancred partners like the Carolina Panthers, these fan insights can help activate direct relationships to reward their most passionate fans.
"What we love about Fancred is that the primary focus is sports," Carolina Panthers Team President Danny Morrison said. "Our fans are consuming our product differently in this digital age and we want to offer them a place to interact and engage with other Panthers fans who share like-minded interests. Our goal is to deliver premium content with more personalized fan experiences and Fancred allows us to do that."
To connect with the Panthers on Fancred, download the app from iTunes or Google Play, create a fan profile, and follow the official Carolina Panthers profile.
About Fancred
Founded in 2012, Fancred is building the world's largest fan network by offering personalized profiles for sports fans​. Fan profiles allow sports fans to declare their favorite teams and document everything they do in their team albums. On game day, team feeds become a virtual stadium, connecting fans around the world. Fancred is currently available on iOS, Android, and Fancred.com.
For more information about Fancred, visit http://www.fancred.com and http://www.facebook.com/fancred or follow @fancred on Twitter.