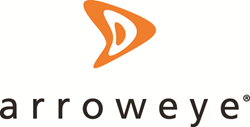 Chicago, Illinois (PRWEB) April 08, 2015
Arroweye Solutions, the only digital On-Demand payment technology firm, will be participating in a complimentary webinar hosted by American Banker on Tuesday, April 14 at 1 p.m. EDT.
Arroweye CEO Render Dahiya and Peoples Trust Vice President Shirley Matthew (an EMV implementation veteran) will outline the roadmap up to and beyond this October's liability shift and provide banks with a unique look beyond the initial step of issuing EMV cards the first time. EMV is just one of many major projects that banks are navigating in this, and only a third of U.S. financial institutions are expected to be ready for the October EMV liability shift.
Participants will learn:

What the status of the transition nationwide means for banks' costs, risks and long-term program plans.
How the EMV food chain will really work.
The timeline for major milestones and forecasts beyond the liability shift.
How to anticipate and navigate the biggest EMV hurdles and risks.
How to implement EMV in context with existing market pressures to reduce short and long-term risk and cost, while maintaining or even accelerating growth and profitability plans.
For more information and to register for the webinar, please visit here.
About Arroweye
Arroweye is a leading, single-source provider of innovative card marketing and production solutions for the financial service, prepaid and retail industries. The company's digital on-demand technology creates a more efficient and cost-effective model for card marketers and issuers, giving them a highly customizable solution to increase their program's speed to market, adoption rates and profitability. Founded in 2000, Arroweye offers the first fully-digital card solution approved by Visa, MasterCard, American Express and Discover and continues to partner with some of the largest prepaid, credit/debit card programs in the financial and card services industries. For more information, visit http://www.arroweye.com.