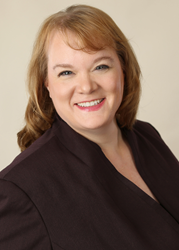 American companies have a knack for spending time on "initiatives" that while well intentioned, do not always lead to profitability.
Minneapolis, MN. (PRWEB) April 08, 2015
This week on the Ryn "The Guardian" Melberg podcast, relevant measurements for Agile and the Scaled Agile Framework (SAFe) that are appropriate and the best predictors of success are the topic. The Guardian podcast can be heard on iTunes, Soundcloud (https://soundcloud.com), Stitcher (https://www.stitcher.com) or on her web site at http://www.rynmelberg.com.
What gets measured and how that measurement is applied is critically important for companies of any type. Knowing what and how to measure the cost of time and cash will make a difference in how a company can make more money, faster and at the same time abandon poorly performing investments. The way to measure these is called "weighted shortest job first" or WSJF.
The "WSJF" is the preferred way organizations can approach economics when using Agile or the Scaled Agile Framework (SAFe). WSJF works by properly accounting for the cost of time and the delay of getting products and innovations to market. This tool allows decision makers to choose the product/service that will most likely make them the most money the soonest. The math behind WSJF is the cost of delay divided by the solution. The cost of delay is determined by the revenue stream and time criticality. Decision makers can quantify the opportunity value of a new product with this method. It is the most accurate tool for predicting time to market values. Agile and SAFe both emphasize the utility of getting the Minimum Value Product (MVP) to market fast and incrementally expanding features based on market need and feedback. Those who want to improve (speed up) their time to market use this measure. According to Melberg, "what gets measured and how, will determine what the people in an organization do on any given day". With finite resources, there are few things more important.
Agile and SAFe are project management methodologies that allow for the continuous development of new products at the individual team (Agile) or enterprise wide (SAFe) levels. Agile and SAFe employ egalitarian team(s) to bring innovation to market in incremental, progressive steps in less time than traditional project management allows. To quantify the whole value of this faster approach requires a different way of measuring economic value. In this instance, it is the cost of delay that matters the most. "How damaging is it for a company to delay the roll out of new technology," Melberg asked. "What is the value of being 1st to market with an innovation like American Express' 'E-Wallet' compared to being 2nd or 3rd? The answer is in the billions of dollars."
Board Leadership And Reducing Waste
As the board of directors of any organization will set direction and priorities, they will ultimately determine how to measure success. According to Melberg, "the board has to understand that they are measuring the right things. If time to market is a priority, make sure it gets measured as a criteria for success," she said on her podcast. "Similarly, they have to know when to drop a bad idea and WSJF will help determine that too." American companies have a knack for spending time on "initiatives" that while well intentioned, do not always lead to profitability. Melberg counseled, "we are in business to make money, not to invent things to do."