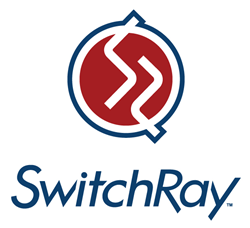 "Our Class 4 and Class 5 softswitch solutions along with our PBX and wholesale fraud protection software are designed to help our customers increase revenue and build successful businesses," commented SwitchRay SVP, Rich Lindstrom
Mission Viejo, CA (PRWEB) April 09, 2015
SwitchRay, a leading vendor of telecommunications software, announced today that they are hosting Booth #200 at COMPTEL PLUS, held at the Gaylord Palms in Orlando, April 12-15, 2015. COMPTEL PLUS is a conference held twice a year where industry leaders go to learn about new products, and services as well as meet potential customers.
SwitchRay will be hosting booth #200 where they will be showcasing their next generation of Class 4 and Class 5 softswitches, easy-to-integrate mobile application and their newly launched fraud protection software that detects and helps prevent PBX hacking.
"We look forward to exhibiting at COMPTEL PLUS and meeting with potential customers who can benefit from our newly expanded product line," commented Rich Lindstrom, SR Vice President of SwitchRay. "Our Class 4 and Class 5 softswitch solutions along with our newly launched PBX and wholesale fraud protection software are designed to help our customers increase revenue and build successful businesses. Our commitment is to provide exceptional customer service and a reliable scalable platform to optimize communication."
For those planning to attend COMPTEL PLUS and who would like to set up a meeting to find out more about SwitchRay's softswitch solutions, please visit the team at Booth #200 or contact dscaglione(at)switchray(dot)com to set up a meeting.
About SwitchRay Inc.
SwitchRay Inc. delivers state-of-the-art communication service platforms to telecom carriers worldwide. Our mission is to provide products that are rich in functionality, scalable and highly reliable, allowing our customers to build successful businesses, while driving their profits up and the cost of operations down. With our keen attention to detail and unwavering commitment to exceptional customer service, we optimize communication and build a brighter future for the world to connect. For more information on our communication service platforms, please visit us at http://www.switchray.com or email us at info(at)switchray(dot)com
About COMPTEL PLUS
COMPTEL PLUS is produced by COMPTEL, the leading industry association representing competitive communications service providers and their supplier partners. COMPTEL members are entrepreneurial companies driving technological innovation and creating economic growth through competitive voice, video, and data offerings, as well as the development and deployment of next-generation IP-based networks and advanced services utilizing fiber, copper and wireless facilities. COMPTEL PLUS is the preeminent networking event for innovative communications companies and their supplier partners. Held twice a year, COMPTEL PLUS attracts over 180 exhibitors and approximately 3,820 attendees annually.
For inquiries, contact:
Dina Scaglione - Director, Marketing
+01 949 910 9401