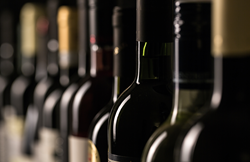 South Portland, ME (PRWEB) April 16, 2015
While large brands help make wine, beer, and other alcoholic beverages readily available across the nation, many drinkers, from the common man to the connoisseur, enjoy the unique flavors only available through small, family-run wineries and craft breweries and distilleries. However, due to the risk associated with navigating the labyrinth of rules and vendor restrictions on direct shipping adult beverages, many ecommerce providers are averse to offering the support and access to services that such businesses need.
Tasker Payment Gateways, however, has taken steps to help such enterprises overcome the challenges of beginning an e-business in a recently released article entitled "Selling Alcohol Online 101."
This resource outlines many of the steps owners need to take to make sure they fulfill their obligations, which lowers their business risk and makes them more attractive to payment gateway providers and other ecommerce services, who will need to furnish the infrastructure for processing online payments.
The article also discusses the essential steps to setting up an online storefront, including building an e-commerce website, selecting a payment gateway, and choosing a merchant service provider who is amenable to online alcohol vendors and other high-risk industries. Tasker Payment Gateways provides consultation at every stage of this process as well as acting as a reseller for many popular payment gateways, such as Authorize.Net, NMI/Network Merchants, and eProcessing Network/EPN, among others.
Links to state rules, resources on the variables involved in local laws, direct shipping considerations, and other helpful links to official resources round out the article and provide a solid base upon which businesses can build their knowledge.
According to Tasker Payment Gateways, "One of the biggest challenges facing high-risk businesses is obtaining and keeping the ecommerce software and payment providers they need."  As one of these "high-risk" verticals, many online alcohol vendors can benefit from a solid understanding of best business practices, and procedures to make sure they lay a foundation for their businesses that can withstand the scrutiny of merchant service providers who will be analyzing them for risk. "Selling Alcohol Online 101" seeks to provide merchants with a starting point for creating such a foundation, as well as introductory steps to launching the online storefront that will serve as a portal between their local plant and the rest of the nation.
About Tasker Payment Gateways:
Tasker Payment Gateways is a payment gateway reseller located in South Portland, ME that specializes in helping high-risk clients. Whether working with novices or well-seasoned internet gurus, the company strives to help merchants take their businesses to the next level through payment gateway sales, selection expertise, experienced consultation regarding merchant services and shopping carts, and chargeback mitigation counsel.